We are back from a wonderful family vacation to Florida. Seeing my in-laws always brings so many smiles for us and it is always so sad when we leave them. I wish the miles in between us were not so many. Over the next few days, I will be doing a recap of our vacation. We kicked off the vacation with time at the lake.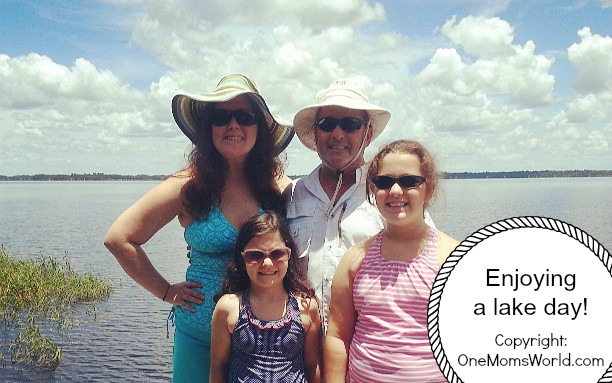 After experiencing rain and rain and rain, we were all not quite sure what to do with the bright state of Florida. The in-laws knew exactly what to do… head to the lake. The views were absolutely beautiful. Relaxation was very high up on our priority list that day.
The lake brought lots of joy for the girls. M experienced tubing behind a boat for the first time. The squeals of delight could be heard for miles, I'm sure.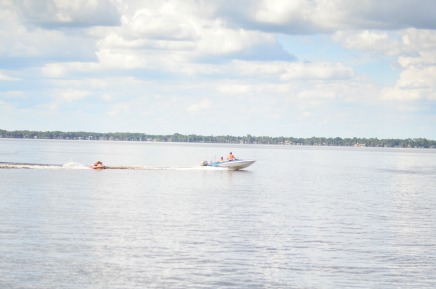 She was screaming the entire time but we knew she was having so much fun since she loves a great thrill ride. They came in from their ride and they all agreed they wanted to go out again.
While M was experiencing all the fun in the lake with the boat and tubing, L was just as excited to experience fishing for the first time. She has begged her Daddy to take her fishing for the longest time. This was her big day! This video cracks me up, every time we watch it.
Guess what her bait was? A piece of bread! That's right. She caught about 10 fish and was on cloud nine the rest of the day.
This day ranked up there with our "best day ever" days. We are looking forward to doing it again soon!