It is time to party like a rockstar. Oh yea, come on, let's party like a rockstar!
Let's put on a video to get this party started.
Now, that we are all in the party mood, let me serve you with my southern charm. Have a glass of sweet tea please:
I am so excited that you have come to join in the fun here at One Moms World. I am an over scheduled mom that is just taking life one day at a time. Being a mom to two beautiful girls and wife to my husband is what I always dreamed of when I was a little girl. Now, I am able to live that dream in real life.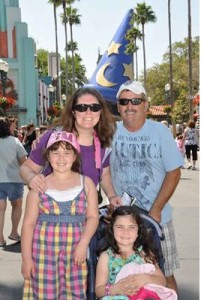 We are a family that loves to travel and love all things healthy living. When the weather cooperates, we love to spend time outdoors and see what this great country has to offer. We take multiple random road trips throughout the year. The girls have been traveling with us since they were babies, so they love a good road trip just as much as we do.
Mom, here is a tech geek and is passing that onto lil sis and big sis. My droid is always with me (yes, even when I am sleeping) and the girls have known how to run a computer since they were 2 years old. As much as we love technology, I love to have tech free nights as well. Families do need that one-on-one time you know? 🙂
Enough about me, I would love to get to know you. Tell me about yourself in comments and I look forward to getting to know you.
Giveaway: To help celebrate the upcoming holiday, I am doing a giveaway of the Original Here Comes Peter CottonTail Movie.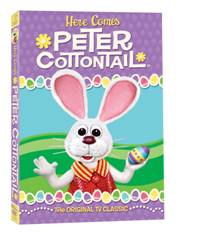 Peter Cottontail wants to be the #1 Chief Easter Bunny and everyone in April Valley agrees…except for his archrival, evil Irontail. Hop along with Peter and his friends as they race through time celebrating all of your favorite holidays to deliver the most eggs…and save Easter for children everywhere!
2 Lucky Party Go-ers will get their very own copy to help celebrate Easter this month!
All you need to do is leave a comment and we will use random.org at the end of the Ultimate Blog Party to pick our two winners. Good Luck!