Today the sun tried to peek through and the temps reached in the high 50's. It was such a beautiful day. The girls were able to take advantage of the leaves that were still hanging around just begging for some attention.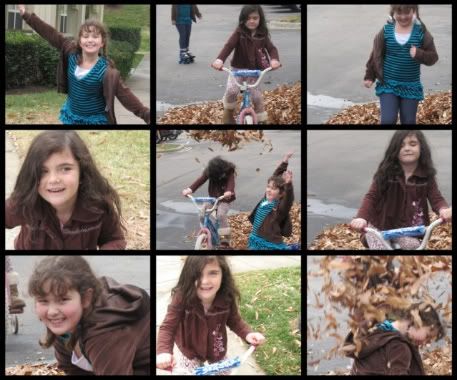 This has been such an extremely cold winter and it did us all some good to just get out and stretch our bones and fill the air with lots of laughter. It reminded me of this song that I videoed of my youngest daughter L this weekend. Her version of "Walking on Sunshine"
It's so great to just forget about all the stressful days and let your hair down so to speak… and just walk on sunshine. What a great evening this was!