Yes, you read the headline correctly! Walt Disney World is letting fans at home enjoy the amazing new fireworks show at Hollywood Studios from the comfort of their home. Go ahead and set a reminder on your phone for July 18 at 9:20pm ET.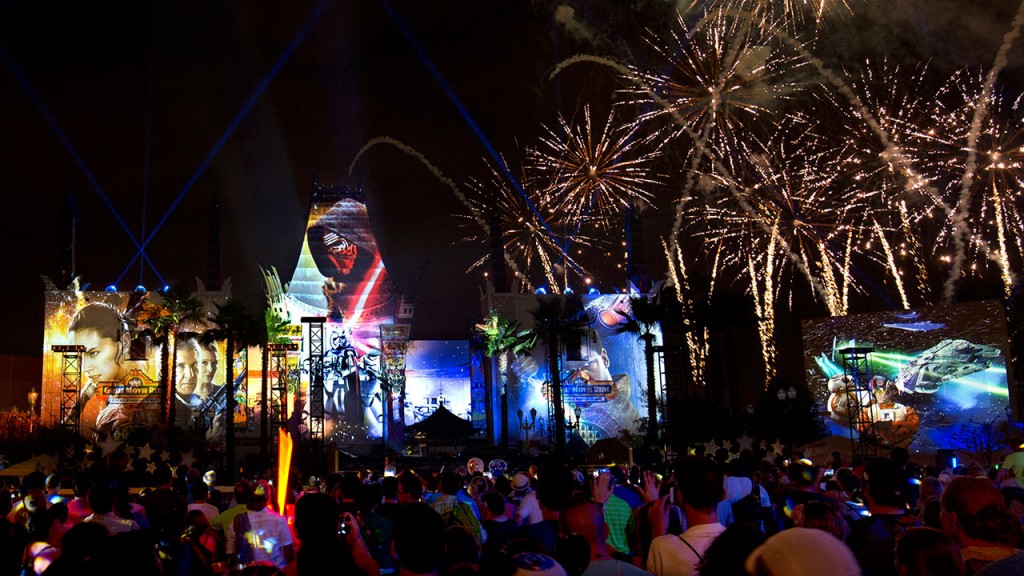 The spectacular is the next generation of Star Wars-themed fireworks shows for the park. "Star Wars: A Galactic Spectacular," dazzles with new themed fireworks, lasers, special effects and video projections of iconic characters and scenes from the complete saga, all set to the unforgettable score of the film series.
Walt Disney World's live stream of this new show will begin at 9:20 p.m. ET. You actually should set your reminder for 9:00pm ET to learn more about how the show was designed from the creators themselves!
So where do you go online to watch them? A blog post on Walt Disney World's blog will contain the live stream feed. The post will be waiting at the top of the blog on July 18.