Yes, it is Tax Day… but we can turn this day into a really big positive day for a wonderful Charity – Make a Wish. Let's all take this day and help children with life-threatening medical conditions to bring hope, strength, and joy to their lives. These children go through so much fighting for their lives and what joy it brings on their faces to have a trip, a special toy, a playground and etc. to take their minds away from all the medical things they are going through.
How can you help? So glad you asked!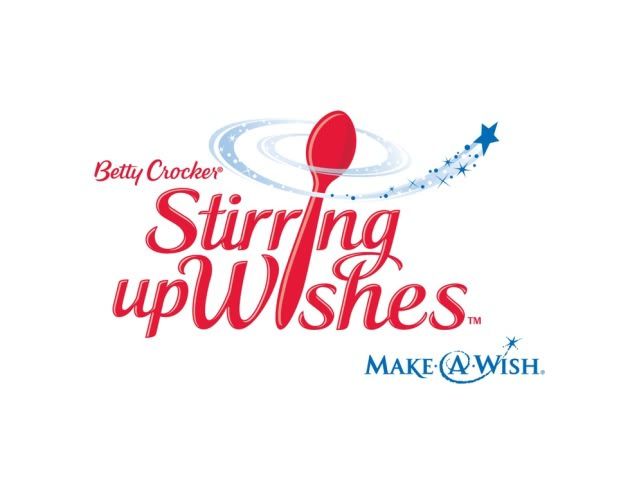 * Support the Make-A-Wish Foundation® online while saving on your favorite Betty Crocker® products through the Give $5, Get $5 promotion. Just visit StirringUpWishes.com today April 15th to donate $5 to the Make-A-Wish Foundation to help make children´s wishes come true and get $5 worth of downloadable Betty Crocker  coupons.
* Simply purchase your favorite Betty Crocker® products this spring. For every specially marked package purchased, Betty Crocker will donate 10¢ to the Make-A-Wish Foundation®, with a guaranteed minimum donation of $250,000 and a maximum donation of $500,000.
Betty Crocker has made a three-year, $250,000 annual commitment to the Make-A-Wish Foundation which, with your support, could be doubled in 2010 to $500,000.  Will you help today please? Skip that lunch take-out today or that special coffee and give just $5.00 to make a difference on this Tax Day.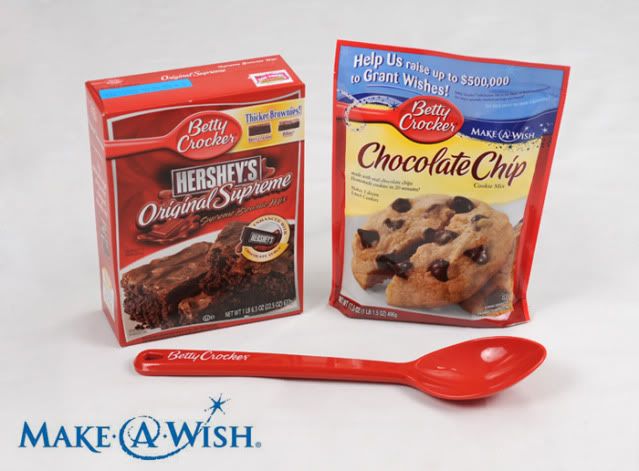 In addition to the Give $5 and Take $5, Blog Spark and Betty Crocker is making a $25 donation to the Make-A-Wish Foundation on my behalf. They would also like to make a $25 donation on one of my reader's behalf as well and offer the above prize pack. How cool is that? Go ahead and leave a comment below about the Make A Wish foundation such as if someone in your life as experienced a Make A Wish or just a good through about the program itself. You can read stories on the Stirring Up Wishes site. They are so inspiring for sure. I will pick a random winner using random.org tomorrow.
Will  you please help? Thank you so much. We can all make a difference!
Disclosure: The prize pack and the donation were all provided by Blog Spark and Betty Crocker
Congratulations to Nan… comment number 5. You are our winner.