Our family was counting down the days until the The Olympic Games began airing on our television. Opening night, the entire family was gathered in the living room cheering as Team USA walked around the stadium in Rio!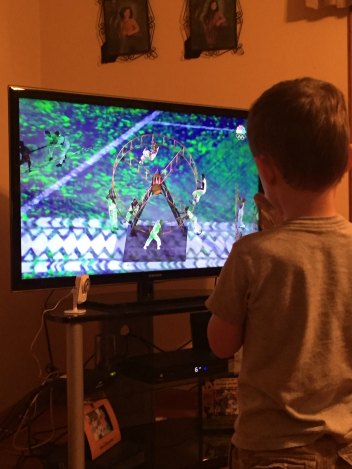 Each night after all the evening activities have been completed, the family will all gather and snuggle up on the couch. Can we freeze time. The only technology device on is the television, and the entire family is communicating about each sport in the Rio 2016 Olympic Games.
One sport we have thoroughly enjoyed is watching Team USA Beach Volleyball.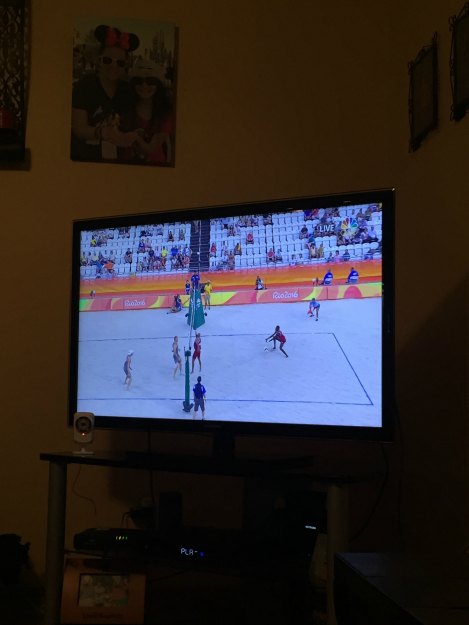 My oldest daughter M loves to play volleyball for fun. The high energy and thrill action is what excites her the most. We experience the excitement in every game but also the excitement when watching Team USA participate in The Olympic Games. It is M's dream to have a family match of volleyball on the beach. After watching Team USA on television, I want to make this dream happen for her! M has been a competitive dancer for about 6 years now. She loves to compete but also she loves to encourage others. This has been the theme in our household this past week. Each one of us will cheer on all the USA teammates. Can they hear us through the television? Well no they cannot, but we are teaching our girls a life lesson to always encourage everyone and be positive. When you are positive, showing kindness and being encouraging, life will go so much better for sure!
We did notice one thing about the women teammates. Several have curly hair. Both of my girls and I, especially M, have dealt with curly hair frizz issues. The heat can make for a hot mess. Olympian, April Ross, uses Aussie to help keep her frizz down.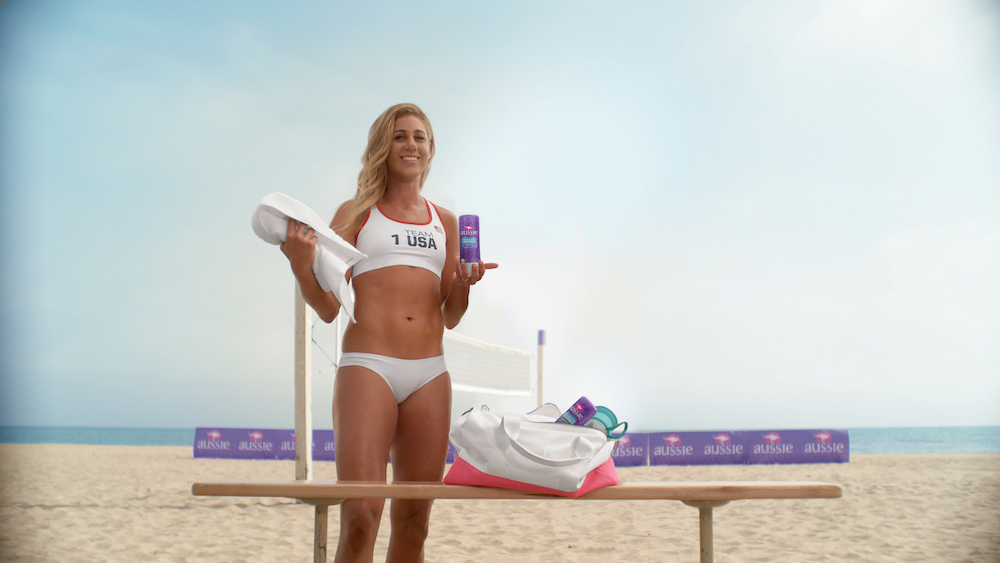 SheSpeaks and Walmart sent us a sample of Aussie® 3 Minute Miracle Smooth Treatment. After trying it for a week, we can say our frizz is under control in just 3 short minutes. The humidity has been very high here for two weeks straight, so you can imagine the frizz. This product is a deep moisturizing conditioner that smooths your wily locks, leaving you with soft, swoon-worthy hair. What we really love too is it is made with a touch of Olive Oil and Australian Ginseng. Another bonus is it only costs $2.97 for an 8oz. bottle. Pretty grand for living on a frugal budget.
This is just one of the Proctor and Gamble products that Walmart has in their inventory that will support Team USA when you purchase specifically from Walmart. Check out the entire list and make your purchases today knowing that you will support Team USA!
Disclosure: This is a sponsored post for SheSpeaks/P&G. All thoughts and opinions are of our own.