It's the most wonderful time of the year. I keep saying this over and over. My family has not pushed me out of the house YET! Seriously, my family enjoys this time of year just as much as I do. We are all excited to start breaking out the Christmas decor. I am hosting Thanksgiving this year, and want the house to look super festive since most of the family will not see us at Christmas.
One of the things I look forward to each year is receiving Christmas cards from all my family and friends. I hope this tradition never dies out even with all the technology advances. There is just nothing like going to the mail box around Christmas time and seeing all the Christmas cards from all over the world. I love it!
This year, I am working with Picaboo and helping introduce their new holiday line. This Collection features over 200 designs for Christmas, Hanukkah, party invitations, and a non-­‐denominational line. This modern and eclectic Collection features designs from over two dozen designers from all over the world.
You can choose from a folded card or a flat card design. The software is so easy to use from Picaboo. All you have to do is upload your pictures and select which picture you want in each spot on the card template.
Here are my favorites that I love out of the folded card selections: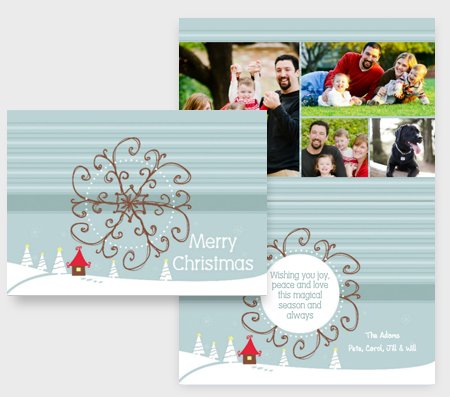 Here are my favorites out of the Christmas flat cards.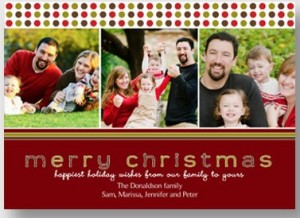 One of the huge positives that I am enjoying with Picaboo's holiday collection is the quality of the paper that they let you as the customer choose. Customers get one of five choices of paper.
1. Signature Stationery
2. Classic Cardstock
3. Premium Cardstock
4. Photo Paper Matte
5. Photo Paper Glossy
Now prepare your pictures and get your order. I have an awesome discount for you too. Buy 25 cards, get 25 free cards by using the code GREAT-JS. Shipping is not included. This code can be used two times by each registered user. So essentially, you buy 50 cards and get 50 cards free. Pretty cool right?
Happy Holidays!
Disclosure: I was given cards from Picaboo to facilitate this review. All thoughts and opinions are of my own.