I love the four seasons. The different seasons are the main reason why we enjoy living in NC. If I didn't see snow in a given year, my feelings would be hurt. This girl loves her snow. The snow from today is just a tease to what is coming this weekend. We can expect at least a foot of snow starting Friday. Time will tell how much we will fall here in western NC. I say bring it on Winter Storm Jonas. We are ready.
Of course, I had to let the child in me enjoy sledding this evening. It's a promise there will be more sledding fun this weekend. We'll be sure to share our adventures!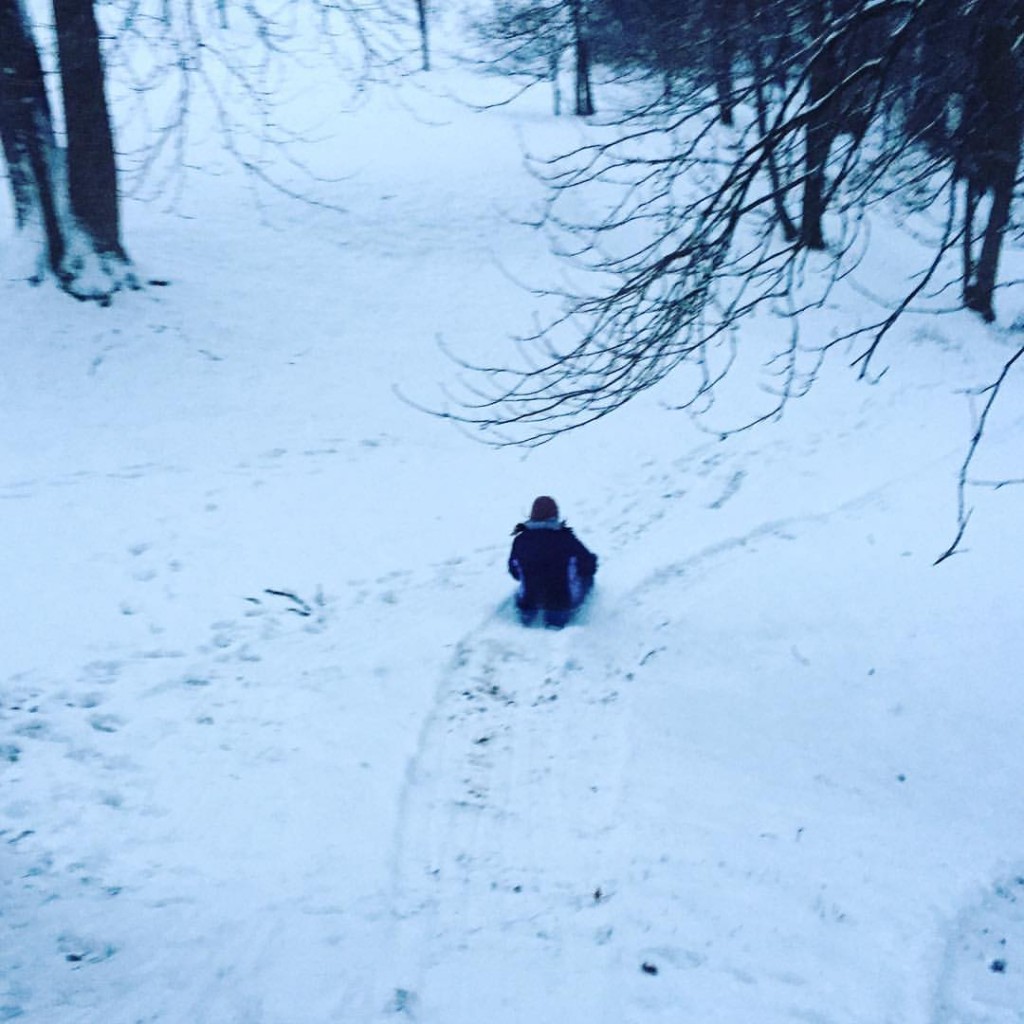 I'll leave you with this precious video of our shih tzu, Kingston, enjoying his favorite winter activity this evening.