I have always enjoyed smoothies, but it has been years since I have actually made my own here at the house. I was so ecstatic to be able to review the new Yoplait Frozen Smoothies. I wasn't sure what to expect at first, but I have to say it was so easy to make and the taste was excellent. I could see myself eating one of these everyday as a great snack that would be great for points on my Weight Watchers adventure.
Did you know seven out of 10 Americans do not consume the daily recommended amount of fruit? Every Yoplait Smoothie contains a full serving of fruit as well as real Yoplait yogurt pieces with live & active cultures. Yoplait Smoothies are a good source of calcium when prepared with milk according to directions, and an excellent source of antioxidant vitamin C.
Simply add milk to a Yoplait freezer package, blend, and in less than two minutes you can enjoy a nutritious and delicious smoothie guilt free! At 110 calories per serving, Yoplait Frozen Smoothies make creating the at-home smoothie convenient, simple and worry free.
Let's take a picture tour of how easy it was to make these!
Gather the milk and the smoothie package. I used the single Hamilton smoothie blender to make this smoothie.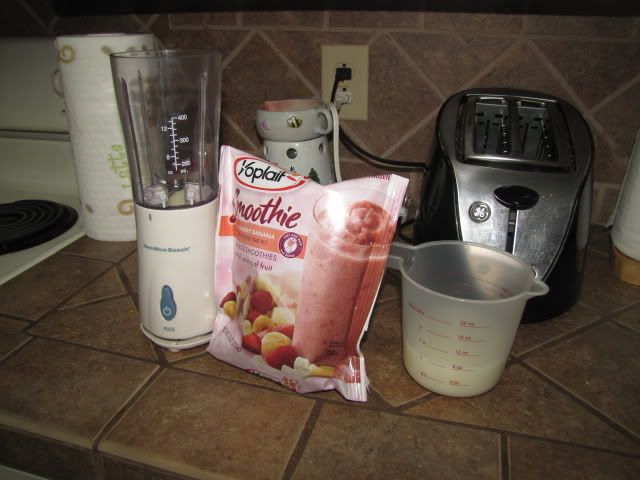 Pour the entire package of the yoplait smoothie into the blender and add the milk.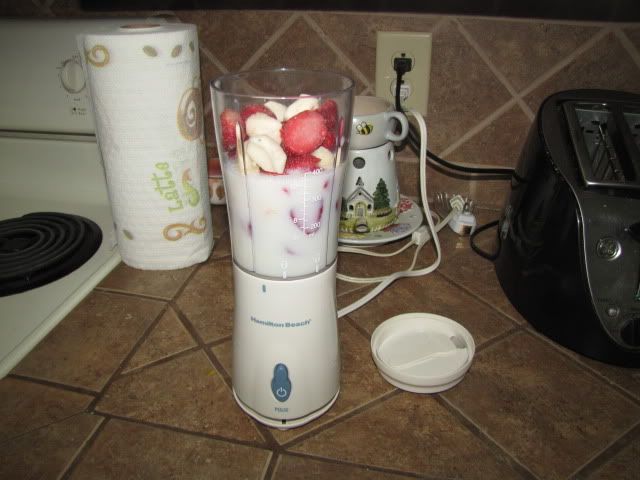 Put the lid onto the blender.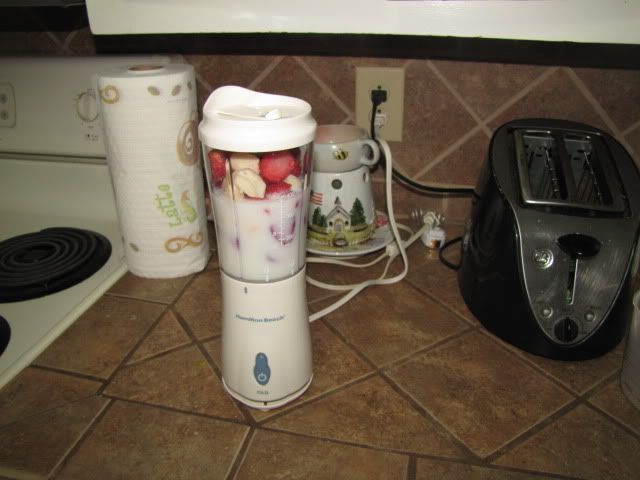 Press the blender button to make the smoothie.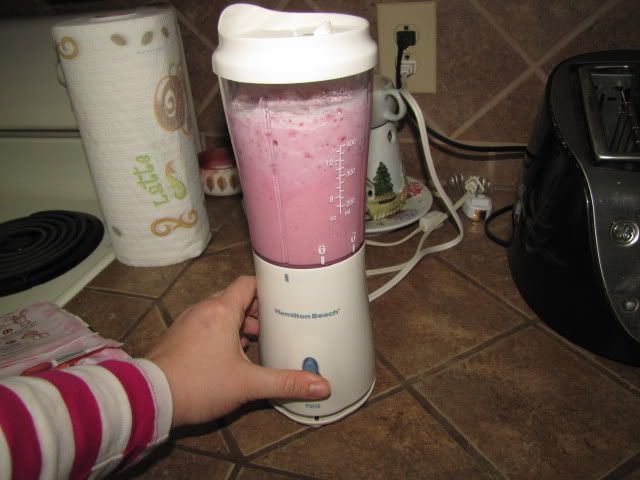 After a minute and half…. you have 2 servings of a fruit smoothie.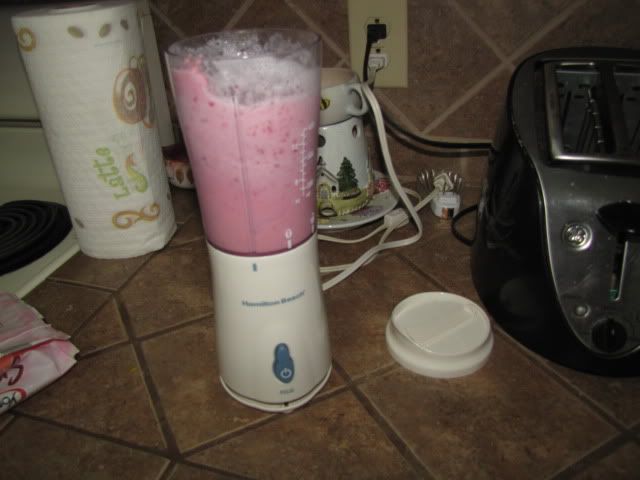 See how easy it is? This would be easy to make in the morning before you head out the door for the day or in the evenings for a snack. Like I said, the taste is delicious. It really is great taste that will leave you wanting more!
Would you like to try them out for yourself? Print off this $1.25 coupon to use on your purchase. Also… you can win your very own prize pack of a coupon for a free package and the blender. All you need to do is leave me a comment below telling me what is your favorite smoothie. I will pick a random winner after the contest ends on Feb 3, 2010 at 11:59pm EST. Extra entries?
1. Subscribe to our feed
2. Tweet about this giveaway
3. Post about this giveaway on Facebook
Make sure to leave a comment for each entry!
P.S. The coupon, blender, information and the prize pack to give away were all given to me from Yoplait and MyBlogSpark.