Last weekend, as you all know, I was in Utah at the amazing EVO Conference. The entire weekend was filled with wonderful and amazing people. Not to mention, our backdrop was the beautiful scenic mountains of Utah. How would you close such an amazing conference on a note that everyone would remember and laugh about? Of course, a group of moms jumping in the pool with their clothes.
(I am the only girl on the right with white shirt)
Two photos that capture the pure essence of the pool jump. Can't wait to do it again next year.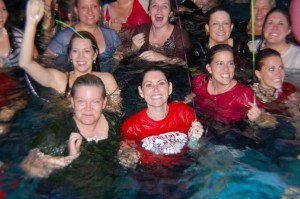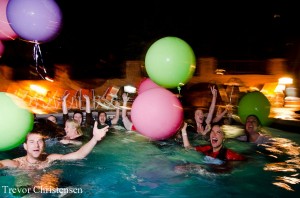 What crazy things have you done in the spare of the moment?