It is birthday time around here at One Moms World. Precious L is 6. I don't know where the time has gone!
Her request this year for her birthday (and believe me she has been counting down the days since June) was to have a Zhu Zhu Pet Birthday Party. Of course with her being the princess, her request had to be honored.
We sent out the invites and mommy put on her thinking cap to have a birthday party zhu zhu style.
First, I created stations.
First station was the Zhu Zhu Pet Station.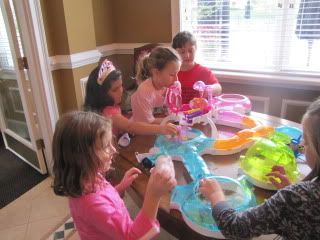 I filled the table with Zhu Zhu Pets and Activity Centers that included the Zhu Zhu Starter Set, Zhu Zhu Beauty Salon, Zhu Zhu Hotel, Zhu Zhu Hamster Car and Garage and then dress-up clothes for the Zhu Zhu Pets.
All the kids enjoyed this so much. For the first hour the kids were so wrapped up in playing with all the different sets and enjoying every minute.
The second station was the craft table. I went to google to find a Zhu Zhu pet craft and found this one. It is creating your own hamster in a ball craft. Oh my goodness, it was a big hit and so easy to do with very minimal clean-up.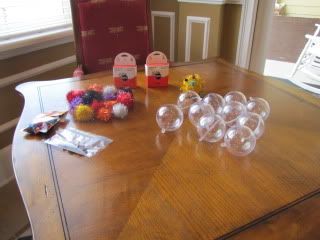 Each child got to select a color Pom-Pom (I bought the pom-poms at AC Moore) and then select three baby pom-poms for the nose and eyes.
I cut out ears for each child out of brown foam that is also found at AC Moore for really cheap.
Each child was given five glue dots to put together their hamster.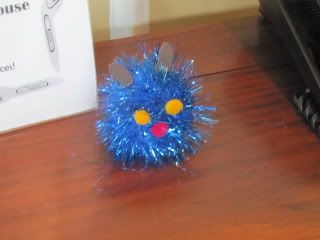 After the hamster was completed then the child opened up the acrylic fillable balls and put in their hamster. So easy but yet so entertaining. The kids really enjoyed rolling around the balls and playing with them at the Zhu Zhu Pet Station.
The next station was the Cake, Ice Cream and Chips Station. I kept it real simple on the food and I really think it went over well.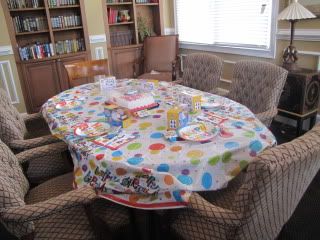 We then did present time and let all the kids participate in handing their gifts they brought to the birthday girl. It kept the kids entertained and just as excited as the birthday girl. After all the presents were opened, we ended the party back at the Zhu Zhu Party station.
Overall, the party was a huge hit. I questioned the parents at the party and they all had positive thoughts and thought it was a super cute and fun theme. At the end of the party, L jumped up in my arms and said mommy this is the best birthday party ever. My heart!
Here is a short photo montage of the party!
Thank you so much to Mom Select for sponsoring our Zhu Zhu Pet Birthday Party!