Last week, we were given the opportunity by Mom Central to take part in the Disney On Ice event in Charlotte, NC. This was our third Disney on Ice event, and they just keep getting better. What does this expression on my daughter's face tell you?
Is that not priceless?
Both of my girls were so excited and L even went and told her teacher that she had went to Disney World the night before ;). She truly thought she was at Disney World. The event was so spectacular and kept the girls attention the entire time. I loved how this Disney On Ice event was set-up. This was all about the Celebrations throughout the year. They did Birthday, Valentine's Day, Halloween, Christmas and a Princess Ball. Also they had a feature of a Japanese Holiday. Each part of the show just kept you so intrigued. Both my husband and I thoroughly enjoyed ourselves.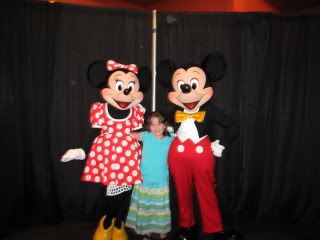 The props they use on the ice, just brings the whole show to life right in front of your eyes. Being able to experience it as a family is definitely the way to go. You can see here from our pictures how the show just captivated everyone's attention.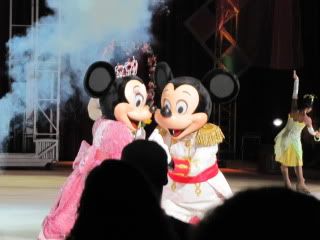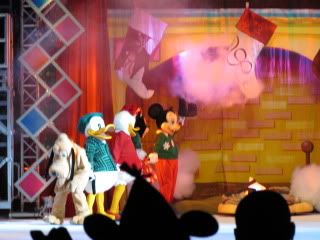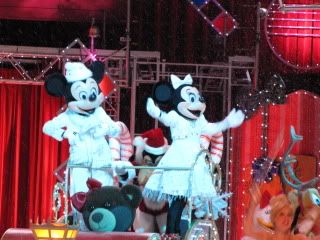 We promised the girls they could have one thing, so they chose snow cones. They did the Mickey Mouse cups which were 10.00 each for the snow cones. We made sure they didn't see the Tinker Bell ones that were 15.00 each. ;). The cups are great souveniers and they girls are still requesting they drink out of them at meals.
The Halloween part of the show may scare some kids, so just wanted to give a heads up. You may want to just take a bathroom break during that part. Both of my girls were fine, but I could see how it may effect some kids.
If Disney on Ice is coming to your town soon, I do have a coupon code you may be interested in:
A SPECIAL OFFER FOR YOU!
– The coupon code will be 'MOM'— four tickets for $44 for weekday shows Monday-Friday and $4 off all tickets for weekend shows.  Any additional tickets beyond the 4-pack for shows during the week are still priced at $11.
– The tickets can be purchased from http://www.ticketmaster.com and by entering the MOM code in the "MC promotion" box when purchasing tickets.
Disclosure: Mom Central Consulting and Feld Family Activators did provide the tickets to the event for our family.