Healthy living is what I strive for each and everyday with my family. As you know, I had a huge weight loss and have managed to keep most of it off. I have gained back about 12 – 15 pounds of original weight loss, so to reach my ultimate goal, I would like to lose 40 pounds totally.
I recently applied to the Shaklee Blog Challenge and much to my surprise was one of the 50 bloggers selected.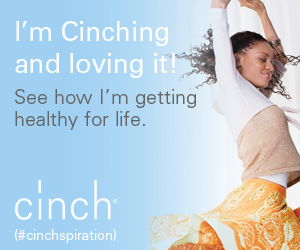 I am excited to start on this new healthy weight loss journey. It will consist of shakes, meal replacement bars and vitamins. Also, I will continue to eat fresh fruits and vegetables that I love so much. We recently went HFCS free in our household, so we will not have those foods in the house either. It is going to be a super fun journey and one I am absolutely thrilled to begin.
I will be combining my 5K training with my healthy eating journey as well. I want to be healthy but also very toned. My girls look up to me as their role model, and I want to be a healthy role model. I am headed to jaw surgery if all goes well within 9 months, and I really need to be at a good weight and be very healthy in order to have a good recovery. More to come about that soon here on the blog.
There will be bi-monthly updates with pictures so you all can see how well my progress is going. Let's get started with my beginning photos. (Am I really going to post these? – YES!)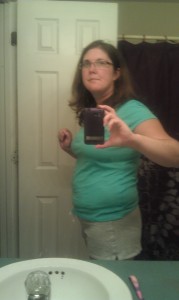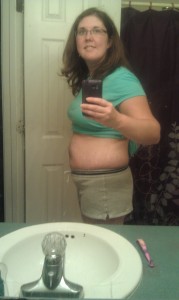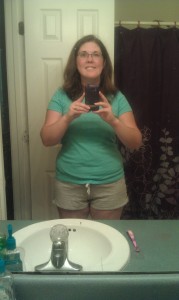 Hope you will show your support and cheer me along on this wonderful journey. I hope I can be an inspiration to many and let you all know… YOU can do this as well!
Let the journey begin….
Disclaimer: Shaklee is providing me with 6 months of product in exchange for my honest review and weight loss journey. All thoughts and opinions are of my own.