Ingredients:
1 cup reduced fat Bisquick
1/2 cup skim milk
1/4 cup egg substitute
2 boxes green giant frozen boxed mixed veggies
2 cups boneless chicken (cut in small bites)
2 cans Healthy Request Cream of Chicken
Cooking spray
Steps:
Preheat oven to 400 degrees F
Spray an 13 x 8 inch baking dish with Pam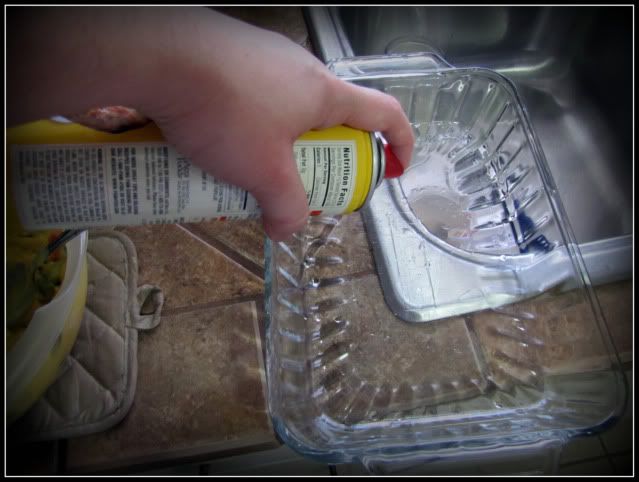 Put the vegetables, chicken and soup into a mixing bowl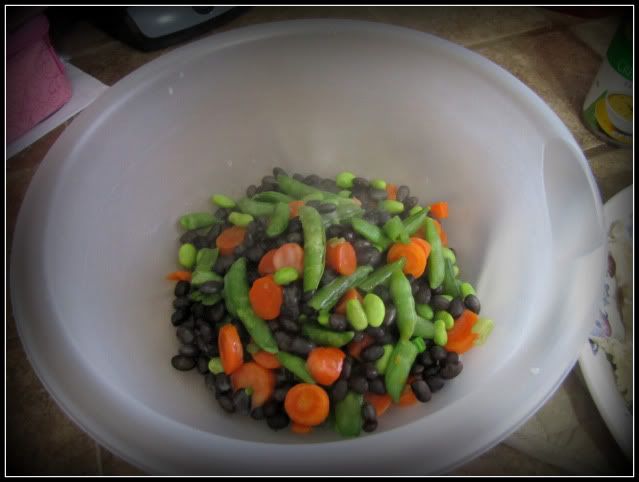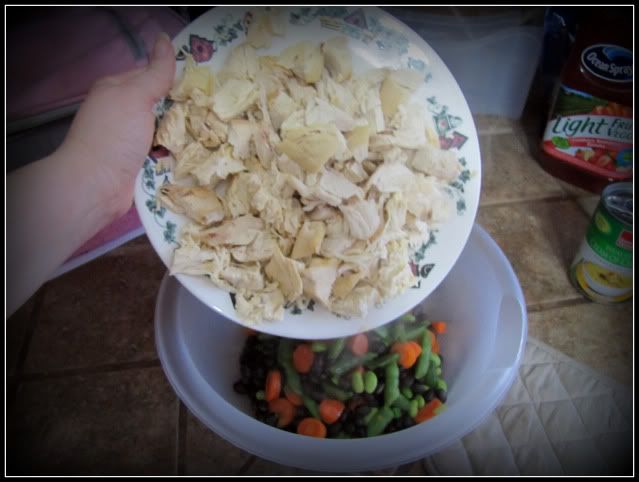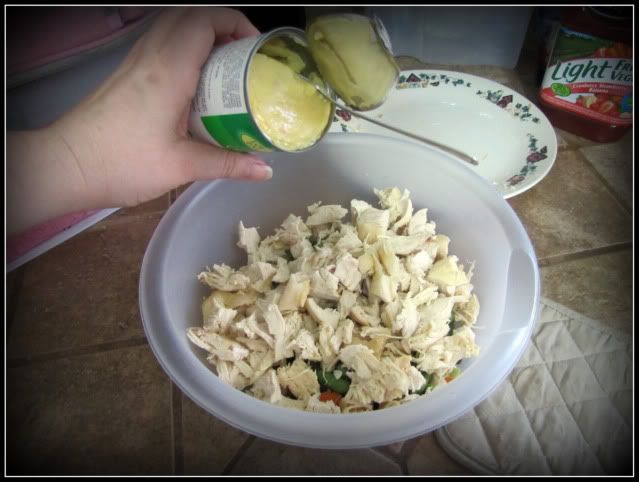 Mix Well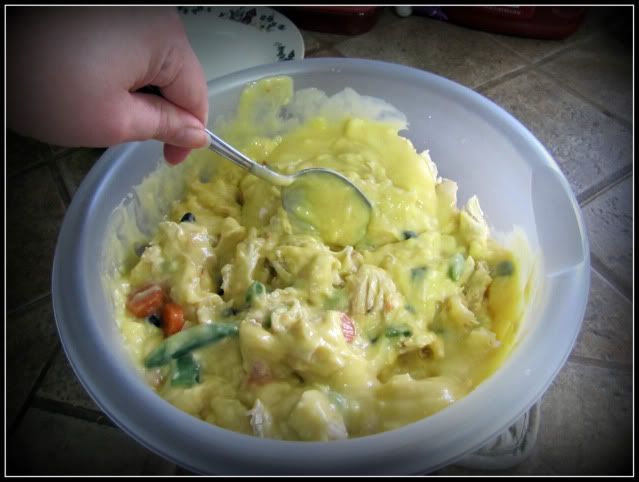 Pour into baking dish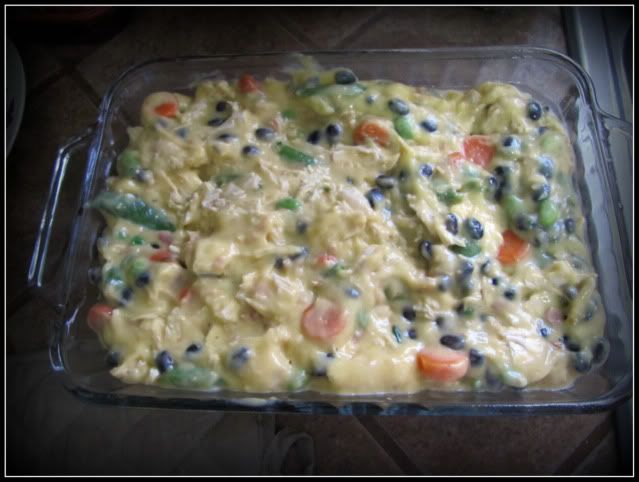 In another bowl, mix Bisquick, milk and egg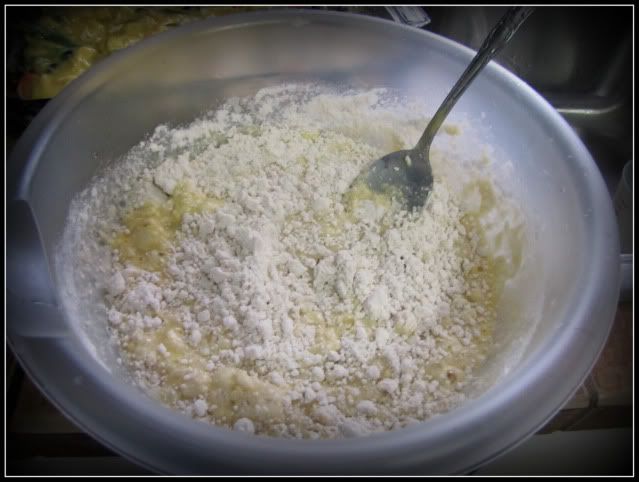 Pour the dough mix over the top of chicken mixture in the baking dish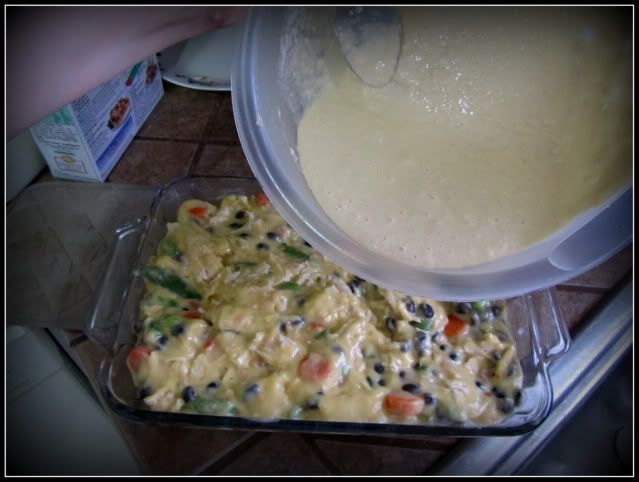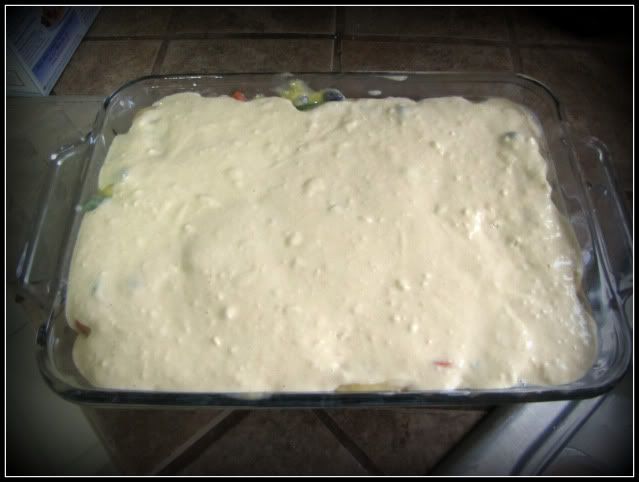 Bake for about 30 minutes or until crust is golden and then Enjoy. Only 4 points per serving. Remember your fist equals a serving.