The time is here. We are just a little bit excited. Let me take that back. We are over the moon excited. This is our first cruise experience and each day, I will be sharing our experiences. I will forever be grateful for Carnival inviting us on their newest ship – Carnival Breeze. I feel like we have already been spoiled and we have only been on the ship since 10:30 this morning. Check out a sampling of the food we have been served today.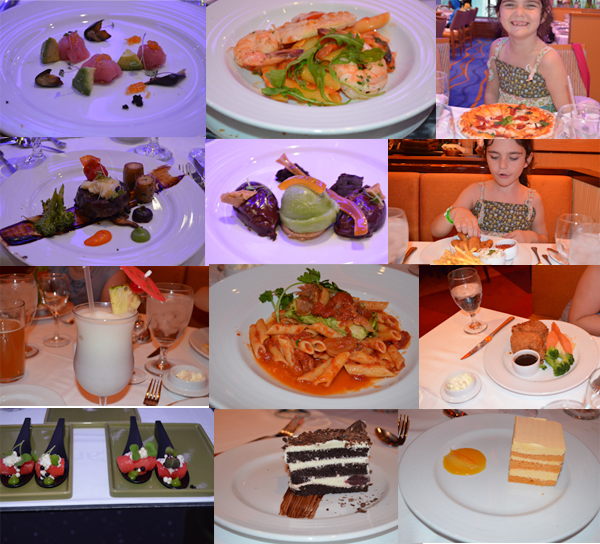 This trip is getting us out of our comfort zone of southern foods and allowing our taste buds to try new foods. So far, we have loved everything we have been served. Would it be foods that we would have picked at home? Probably not, but that is just one of the perks that I have seen about cruise food.
We started out the day with the naming ceremony. The event allowed the blessing and naming of the Carnival Breeze. Once I get home, I will share video and pictures of the event. Our first cruise experience was started with prayers from a Pastor and everyone joining in for the blessing. My heart was beaming that we were able to be apart of this special event.
After the event, we made our way to our stateroom. This is the room that will serve as our home for the next eight days. I was not sure what to expect but was definitely surprised at the room. In the past, friends have said how little room there is in a stateroom. The Carnival Breeze has plenty of room in their balcony staterooms. Our room consists of two twin beds and two bunk beds. Perfect for our family of four.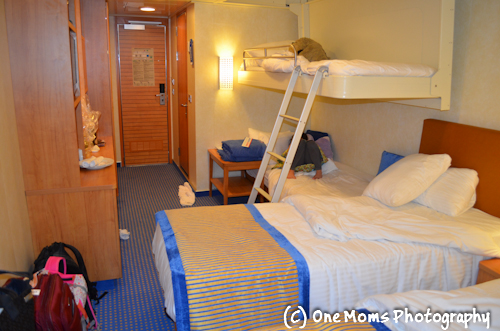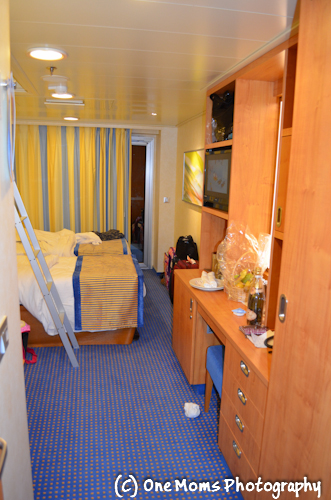 There are no worries about storage area for your clothing and accessories. Definitely more storage room than a hotel room. We were able to put all of our clothes, shoes and other accessories for 8 days in the closets and drawers. We brought a LOT of stuff. More on packing for a cruise effectively later.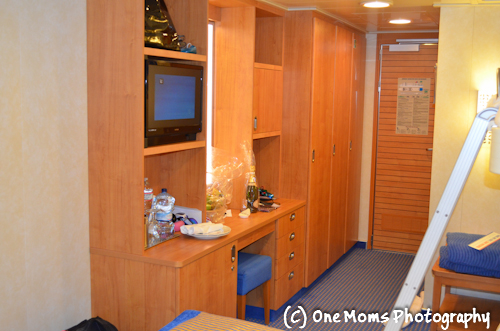 The bathroom is very sizable. Of course, it is not big as a hotel bathroom but it is bigger than a camper. Nice walk-in shower, full bathroom sink and toilet. The shelves along the mirror allows for your toiletries and then there is plenty of shampoo and body wash in stock for your use in the shower. (click the picture below to make it bigger)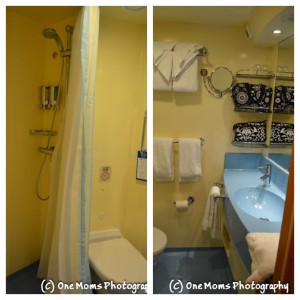 Please check back each day for a daily update. We will be going to ports of Antigua, St. Thomas, Tortola, and Nassau. Let the sailing fun begin!