I am truly thankful for my job.
These times in the economy, I think everyone that has a job can get on their knees and show how thankful they are. I will gladly stand-up and show how thankful I am for my job. As many know, I have worked at home since M was born almost 7 years ago now. I did not return after my maternity leave with her as I just could not leave her. I always have worked full-time during the whole process except last year. I had took time to take a step back since it was a rough beginning of 2008 for us. That is the year I made 6 trips back and forth to Florida with the girls and there was just no way to keep down a full-time job. Well the tables turned upside down, due to heart complications of my husband he was in a terrible car accident. This put him out of work on medical leave in which meant no money until insurance claim came to fruit which took 3.5 months. In the mean time, I new I needed to do something. I needed to take my part-time wages and up them to get our family to survive.
I sent out resume after resume and I finally got the call I had been really wanting. I went through 3 interviews and landed the job. It could have not came at a better time, because we were really hurting financially. We were having to live in my parent's basement and had no idea how we were going to get Christmas for the girls. God showed us, that we did not need to worry. He had a path for me and I just know that is why he gave me this job opportunity. We ended up having a very Merry  Christmas :).
It is coming up on a year with my job, and I couldn't imagine being anywhere else. All my co-workers are true gems and are so supportive. It's been an awesome ride and I'm so excited to see what Year 2 has in store.
My husband is still unemployed so I am now the breadwinner in the family, so that is just another plus to having a job I adore and can support my family with!
Here is a picture of my co-worker and I. I'm so thankful too for the big opportunity she gave me this summer to add on more work.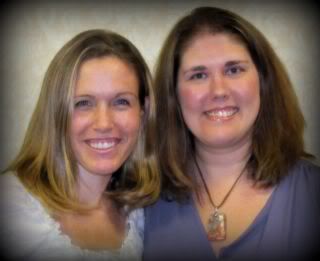 And here is a group shot of some social media co-partners that all actually enjoy Starbucks.. so we call ourselves the Starbucks gals. We need to reunite and do a Starbucks run soon!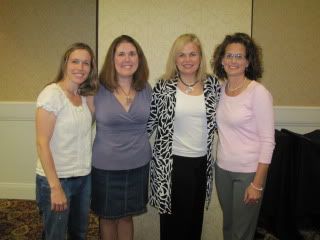 I love my job! Thank you Lord for landing me land this wonderful and grand opportunity.