New series starting here at One Moms World. NC has so much to offer from the mountains of NC all the way to the beaches of NC. My family is going on location to different areas in NC to provide a real family fun review and recommend places that you can visit all across the beautiful State of NC.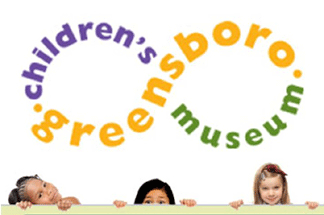 Our family travels took us over to Greensboro, NC to the Greensboro Children's Museum. Oh my goodness, it was very hard to get the girls to leave the museum. I mean, they do close and the employees need to go home to see their families, so girls we really have to go. I promise we will be back. That is the conversation that we had to go over about 10 times, before the girls realized ok, we better go.
We were greeted at the front door by two wonderful ladies who are over marketing at the museum. They were very eager as the girls were as well to get the insider tour. Let me go ahead and tell you, you will need to map out more than 3 hours of your day, as there really is so much to do. As they note on their site:
The 37,000 square foot facility in downtown Greensboro includes over 20 permanent hands-on exhibits in "Our Town" and a new outdoor Edible Schoolyard that are designed to stimulate children's imaginations and provide educational play experiences.
The "Our Town" was such a fun experience and really did show the girls what it is like for an adult in the day to day activities such as delivering the mail, going to the grocery store, preparing the weather, building a house, taking care of the babies in the nursery and on and on and on. Then in the state of the art, as this is the only one in NC, is their edible schoolyard. Yes, it is a garden where you can learn and plant, and then eat your own creations. Kids come after school and tend to the garden, harvest the crops and feed the animals. Let's leave the talk alone right now, and come take a peek inside the video that we prepared from our fun visit.
See how fun? What are you waiting for, plan a weekend trip now to Greensboro and take in the fun at the Greensboro NC Children's Museum and the Natural Science Center of Greensboro.
If you are still looking for a fun but educational camp experience for your child, then the children's museum has you covered with all age groups. Check out all the fun camps they have planned for this summer.
Let's start that planning. Have any questions? I will be happy to answer.