Earth Day as you all know was this past Friday. Even though the day is over now, we need to continue to keep our Earth clean. I posted ideas last week of how your family could celebrate Earth Day everyday, hopefully the tips will help you change the ways things are done in your family.
Thanks to B Kind 2 Earth Day, the girls and I celebrated Friday even though the rain moved in and took over the biggest part of the day.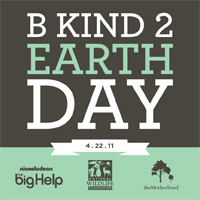 We started out the morning at Starbucks. My husband always takes his own reusable cup to Dunkin Donuts each morning, but I never do take a reusable cup to Starbucks. I finally did this past Friday.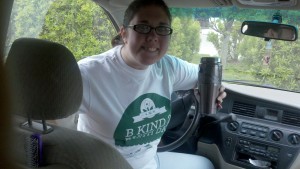 The only thing, I think I need another cup besides stainless steel as my herbal tea was way too hot to drink even after a hour! So I need to find a plastic one, but it is definitely something that I need to change my ways with so I am not trashing so many cups away.
The girls enjoyed their drinks too, and it made me think, the girls need their own Starbucks reusable mugs. We use reusable mugs in their lunch everyday at school.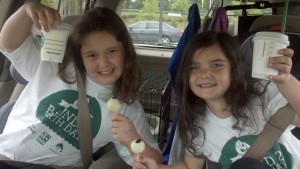 After that, we headed over to Goodwill to donate clothes that the girls would not wear anymore. It amazes me how many people will trash clothes when we can just easily donate them to almost any organization. The Goodwill people are always so helpful and will even come out and pick up your donation. M wanted to deliver the clothes herself for Earth Day.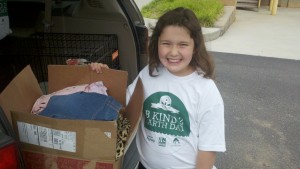 So… how did you celebrate Earth Day?