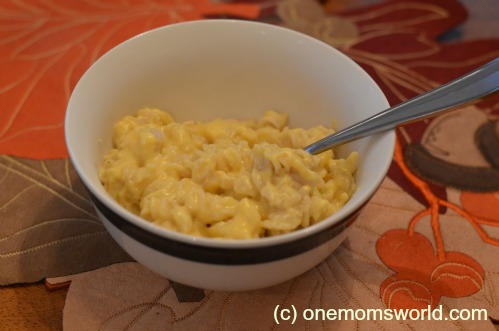 My family loves when I cook this dish for dinner. There are never any leftovers. L went as far to say it was better than Panera's mac-n-cheese. That comment made this mom smile! Growing up, mac-n-cheese was one of my favorite dishes. I have tried several of the store bought mac-n-cheeses and have not been impressed. It took some tweaking to find a good recipe. This will be a recipe that is served for years to come. Great comfort food for sure!
1. Cook macaroni and make sure to use a dash of salt in the water while cooking the noodles.
2. After, drain macaroni and set aside.
3. In medium saucepan, melt butter over medium heat; stir in the flour.
4. Add the salt and pepper and then pour in the milk.
5.Cook and stir constantly until starts to boil.
6. Remove from heat and stir in cheese until melted.
7. Add noodles to cheese sauce; stir to coat.
8. Stir and enjoy.