Fall is finally here and I love serving desserts with dinner each night. The catch is those desserts need to be low fat and easy to create since I am a busy mom. Can it be done? Let's see!
I was in the kitchen the other night whipping up a couple pans of my Pillsbury Crescent Wow Recipe – Chicken Pot Pie and thought why not put on a couple of desserts that would go good with the pie. I looked in the pantry to see what I had and I was pretty excited to see I had the ingredients for Pumpkin Muffins and Chocolate Brownies.
Take a look and see how easy these are to make!
Pumpkin Muffins
Start with three ingredients and a muffin pan.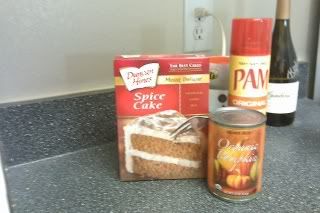 Mix the can of pumpkin, the boxed spice cake mix and 3 tablespoons of water into a mixing bowl. Stir well until all the dry ingredients are mixed with the pumpkin.
It is now time to dip by the tablespoonful (pumpkin mix) in the muffin pan. Make sure the pan is sprayed with PAM before you dip the pumpkin.
Bake at 350 degrees for about 15 to 20 minutes. I always insert a toothpick in to make sure the muffins are baked all the way through.
Then it is time to remove the muffin pan from the oven all the while taking in that fresh pumpkin aroma.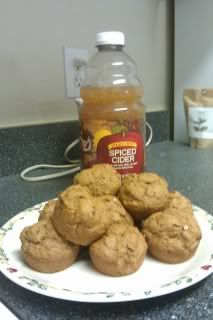 You are ready to serve. I have been serving with Apple Cider. Great combination!
Tip – My girls and hubby like a dollop of whip cream on top of the muffins.
Next Quick Dessert – Trader Joes Chocolate Brownies
You know I thought I was sold on the black bean brownies, but I have to tell you an even easier recipe and it even tastes better too!
All you need is 2 ingredients.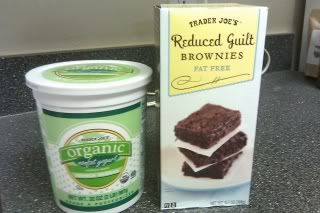 You will mix 2/3 cups of fat free vanilla yogurt and a package of Trader Joes Reduced Guilt brownie mix in a mixing bowl.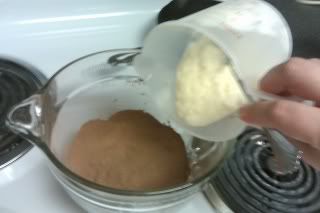 Then pour the brownie mix into a 8 x 8 dish.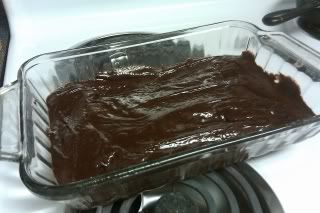 Cook according to directions on the box. Very quick!
Look how delicious these look right out of the oven….
Now it is time to serve the brownies. These are gone in one sitting here at the house… just sayin!
There you have it. Two quick and easy desserts your whole family will love. They are totally delicious with the Chicken Pot Pie too. By the way… have you voted for me? You can win $5,000 you know each time you vote!