Here is the first of many posts over the next week to share highlights from our fun at the Disney Social Media Moms Celebration. It indeed was that, a fun celebration. We were so honored to have a room on the water at the Grand Floridian.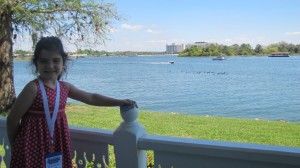 The first day was just full of awesomeness that started out with some splishing and splashing in the uber cool beach pool.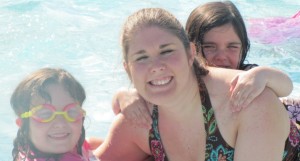 The pool starts off on one side like an ocean. Then proceeds to get deeper the farther you go in. This allowed kids of all ages (including moms and dads) to have fun in the water. No tears were ever shed that the pool water was too deep. Now, to add to the already cool pool was a fun waterfall slide. M was really enjoying the slide over and over and did I mention over?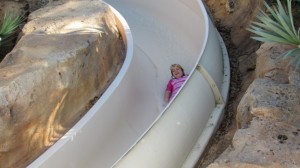 After playing so long in the water that our skin was so wrinkled it was time to go have fun on the Grand Floridian lawn and sandy beach.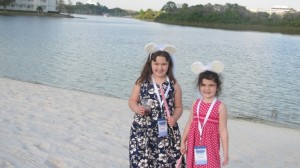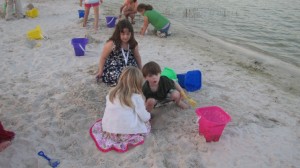 The night was filled with great food, great music and the biggest surprise of the night Mickey and Minnie Mouse!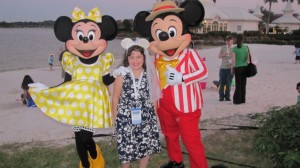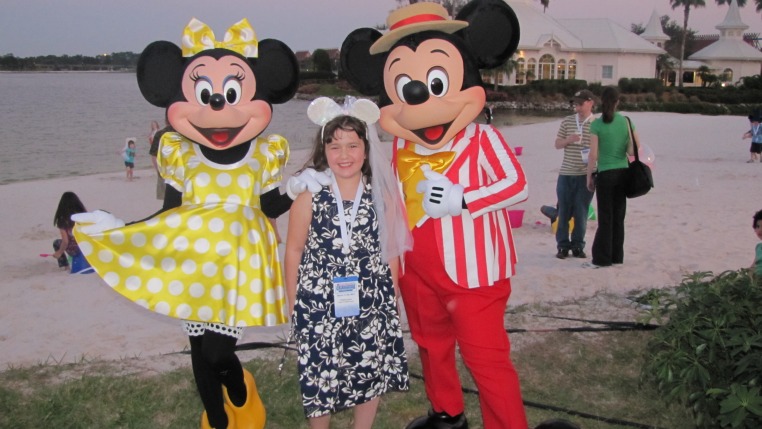 Since our room was right on the water at the Grand Floridian, we had the most perfect view for the nightly electrical water parade and the fireworks over Magic Kingdom castle. Here is a short video recap of the fun we had in the great outdoors of Grand Floridian.