Christmas is just around the corner.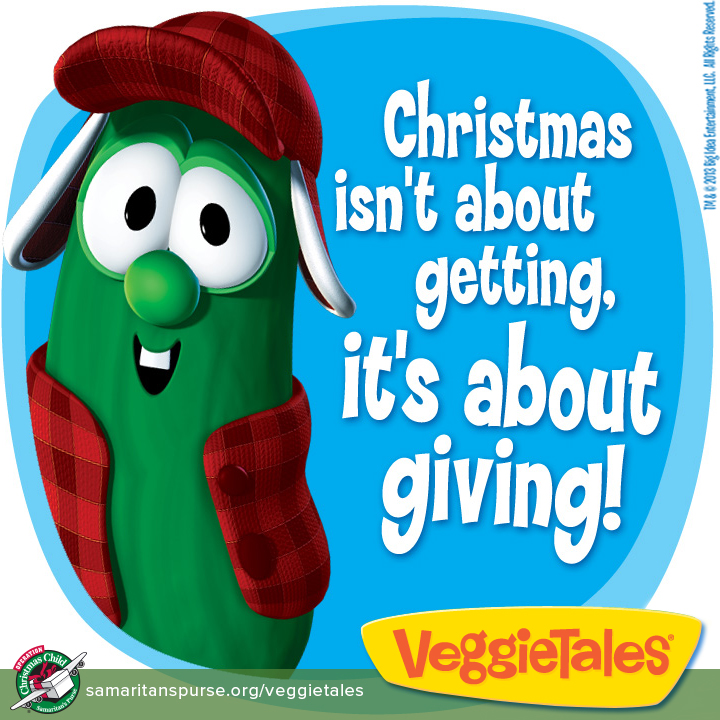 My mom and dad have always taught me that it is better to give than to receive. I didn't fully understand this phrase until I became an adult. Since beginning my job at Samaritan's Purse, I didn't realize the impact that a simple shoebox made to kids in third world countries.
This past shoebox season, we reached 100 million shoeboxes. Here is a video that gives you a look into how a shoebox impacts a child.
Let's take a moment with the VeggieTales and see how to pack a shoebox. Grab your kids and let them enjoy this short video too!
Bless a needy child by participating in this exciting project! Your child is able to possibly interact with the child that receives their shoebox by filling out this
coloring sheet
and putting it inside the shoebox. National collection week is November 18-25th. You have time to pack your shoebox and drop it off at your nearest drop-off location. Just put in your zip code
here
and it will tell you the nearest locations.
I will leave you with one more video and if you are a fan of Si Robertson from Duck Commander, you will love this one. Happy packing!