I am so trying to find new ideas for meals so I took a leap and used a couple ingredients I had here in the pantry. The ingredients included:
1. Tiger Sauce (I found this at our local grocery store)
2. McCormick Salt Free Garlic & Herb
I took a pack of fresh chicken tenders made from chicken breast. Poured the tiger sauce all over the chicken tenders, then topped that with the Salt Free Garlic & Herb all over.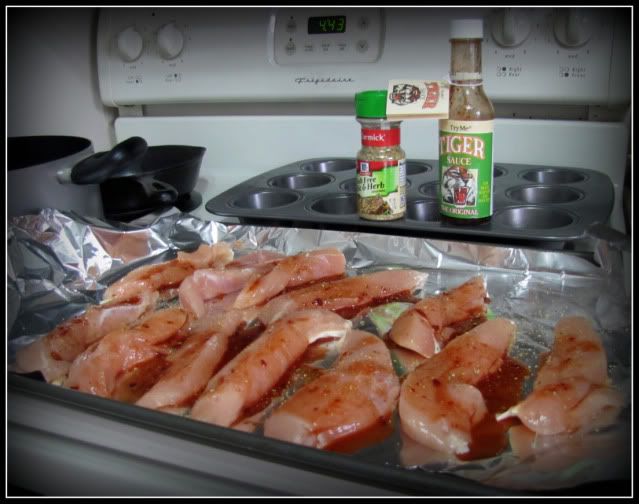 4 chicken tenders = 3 points
I added the following sides:
Fresh cut cucumbers = 0 points
Bush Baked Beans = 2 points
Ocean Spray Cranberry Sauce = 2 points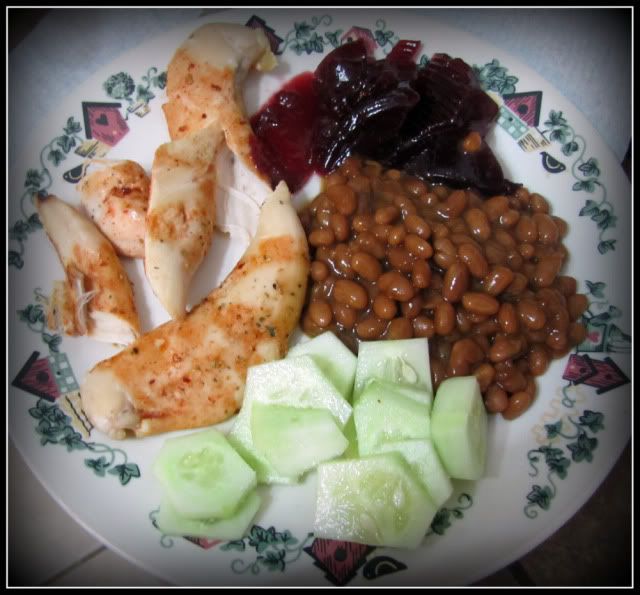 Total Points for Dinner Meal = 7 Points
Easy and fast meal that is so delicious!