Are you scheduling a family trip to Branson, Missouri? If so, I would love to help you with what must-do activities to schedule that the whole family would enjoy.
First, you have to plan a dinner show that will entertain the entire family: Dixie Stampede
Secondly, for a thrill ride that will have you saying… seriously I just did that? Shepherd Hills
Thirdly, a dinner that is extraordinary on a cruise boat: Branson Belle
and you cannot leave off the WhiteWater Park in Branson, Missouri. The perfect attraction to spend the day to relax and cool off in the water. You don't have to worry as there are so many activities that you will definitely not hear the "I'm bored" comments from the kids. I will go ahead and say too, the prices are very reasonable for a family as you can literally spend all day and have fun in the sun.
We arrived at the park and the kids were ready but of course we had to be tourists and get our picture made.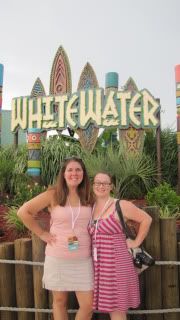 Then, BOOM… lightning, thunder and rain decided to make a presence. Luckily, Mother Earth knew there were a lot of kids eager to take on WhiteWater so the storm passed fairly quickly. The girls dived into the wave pool first thing.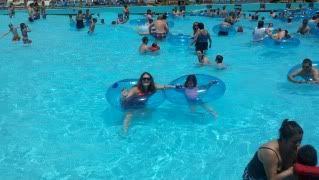 L spotted the cool kids area and pleaded that we must go see now.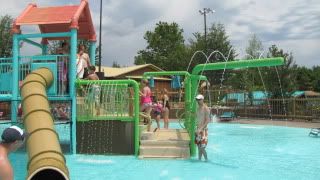 As soon as we got there, I knew exactly why she was so eager to visit the kids area. Everything was just her size. M saw the fun L was having and had to join in as well. Lots of laughs and smiles.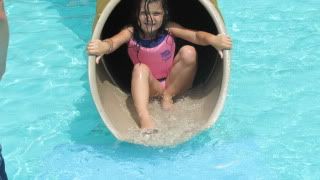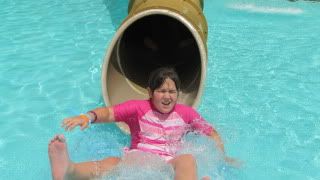 While L was enjoying her size park, M was ready to take on an adventure. One of the many water slides at WhiteWater and M was up for the challenge. This 7.5 story, 6-lane, multi-level thrill slide is the wildest ride ever to hit White Water! I waited patiently at the bottom of the slide and once I spotted M, I knew she was having a blast.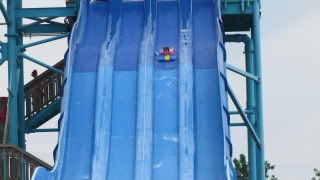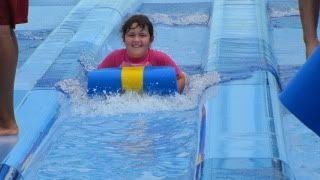 After being in the water all morning, we had worked up quite the appetite. I love how the park has posts throughout the park directing you in the right direction.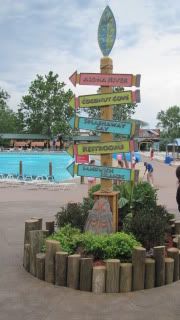 We spotted the food fast.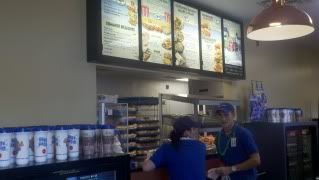 WhiteWater had anywhere from healthy salads and fruits to the juicy hot dogs.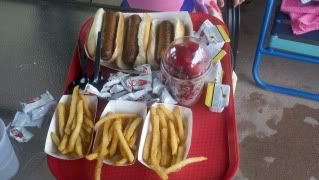 and you cannot forget the awesome souvenir cups….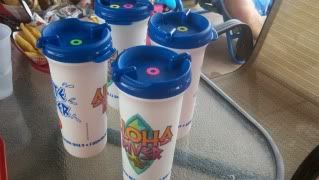 The food was gulped down and it was back to the wave pool to finish out the afternoon. Now this is how to have fun in the water. Definitely add to the family to-do list in Branson, MO. We highly recommend it.