Contest now closed. Congratulations to Comment Number 33 for being selected via Random.org!
As a family, we are really trying to get back to the basics with our eating. So many times in this fast paced society do we want to reach for fast foods and not take the time to really sit down for a well cooked healthy meal. What if I told you that you could cook a healthy 5 star cuisine meal in less than 30 minutes?
Meet Good Earth!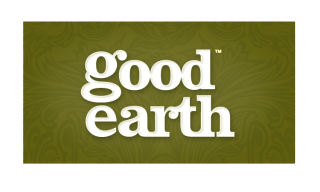 100% whole grain, no trans fat, no artificial flavors, no artificial preservatives, no MSG – just add meat and, voila! Dinner is served. Good Earth dry dinner kits offer a selection of four delectable meals: Mediterranean Chicken with angel hair pasta, Spicy Citrus Glazed Shrimp with angel hair pasta, Herb Crusted Chicken with mushroom risotto and Tuscan Chicken with penne pasta.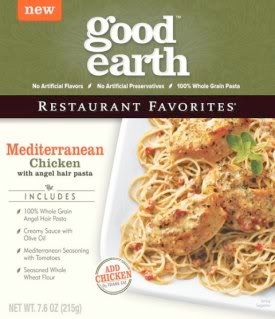 I was given the chance to review the Mediterranean Chicken and let me just say… my husband is very picky. He is pretty much a meat and potatoes kind of guy and will not stray far from that particular meal. When I sat this before him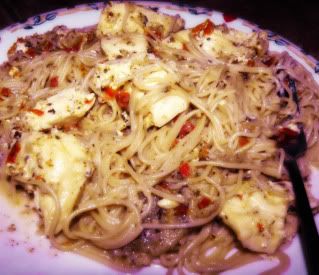 I received the look. I said just try it. He took one bite, then another, and another until the whole plate was cleaned. I just smiled. Thank you Jesus that I can add another meal that my husband will eat. It truly was so delicious that I was thinking I should feel guilty for eating it, but I don't have to with it having no trans fat, no artificial flavors, no artificial preservatives, or no MSG.
It's your turn to get the chance to try the Good Earth meals for yourself. One lucky blog reader will win a Good Earth gift pack that includes a Good Earth Mediterranean Chicken dry dinner kit, two sets of bamboo flatware, two bamboo dishes, a bamboo utility board and a 100% recyclable grocery tote.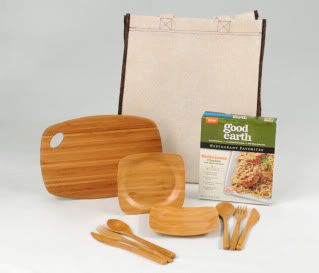 All you need to do is leave a comment below on who you would cook this new dinner for and you will be entered to win. I will leave it open for entries until July 20, 2010 11:59pm EST. I will choose one winner via Random.org.
P.S. The product, gift pack, information and additional gift pack to give away were all given to me by Good Earth and MyBlogSpark