We were off the boat right at 7:00am and walking into San Juan, Puerto Rico. This day was all about celebrating our newly 11 year old. How cool is it to celebrate your birthday in Puerto Rico?
Obviously, the entire week was phenomenal but this will remain one of our favorite ports. We did the most sight-seeing at this port. There is a reason for this as San Juan has free public transportation. You can catch the public bus right in front of where you walk off the cruise boat.
We rode the bus for a little bit to just see the area and then departed the bus near the National Park Service's National Historic Site, Castillo San Cristobal. This fort was finished in 1783. It is the largest fort built by the Spanish in the New World. From the National Park's website, the San Juan National Historic Site is one of the over 400 parks of the National Park Service. It is comprised of various fortifications, including Castillo San Felipe del Morro, Castillo San Cristóbal, most of the city walls, the San Juan Gate and Fort San Juan de la Cruz just across the entrance to the bay.
We were so thankful that the park service had preserved this so the girls, Scott, and I could enjoy this history. You couldn't get a better in real life history lesson! Did you know, the Spanish spent over 250 years fortifying the prized location of Puerto Rico, since through it, Spain controlled all access in and out of the Caribbean.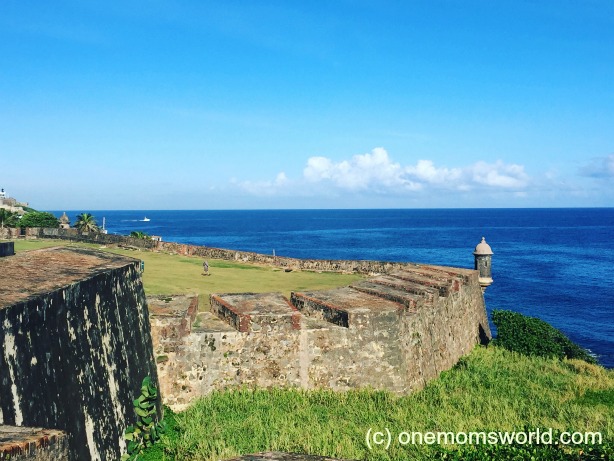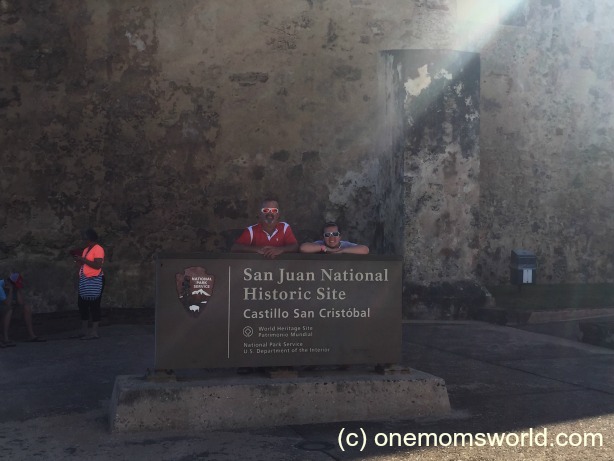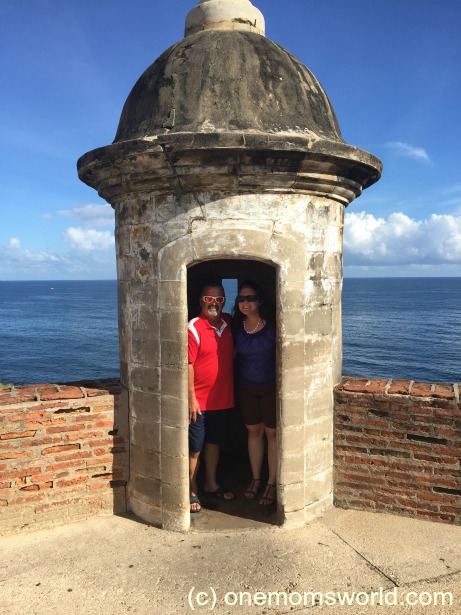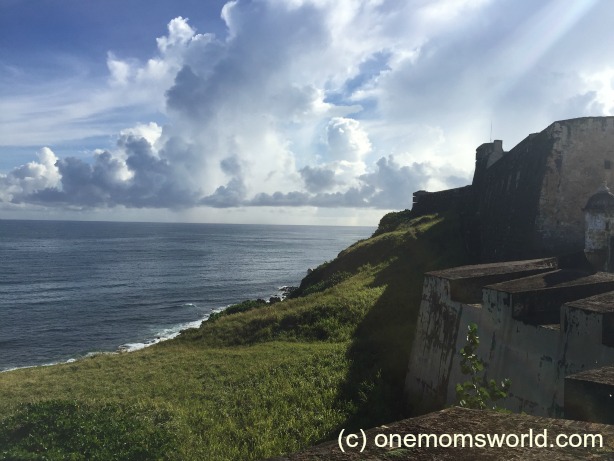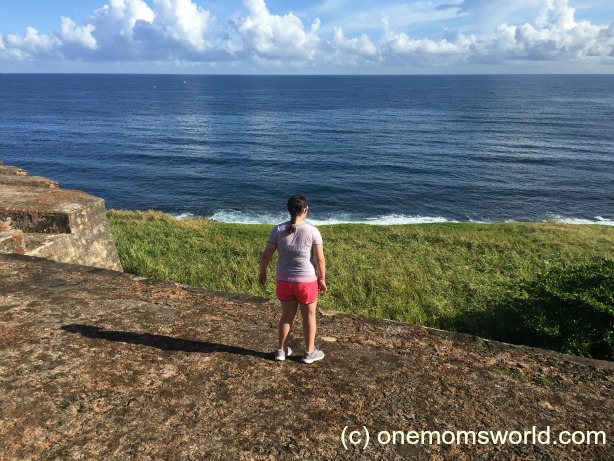 Around Old San Juan, you will find several tributes to Christopher Columbus since he is the one that discovered Puerto Rico in 1493. This girls and I had to take our picture by this particular beautiful fountain and monument in Plaza de Colon by Calle Fortaleza and San Francisco Street.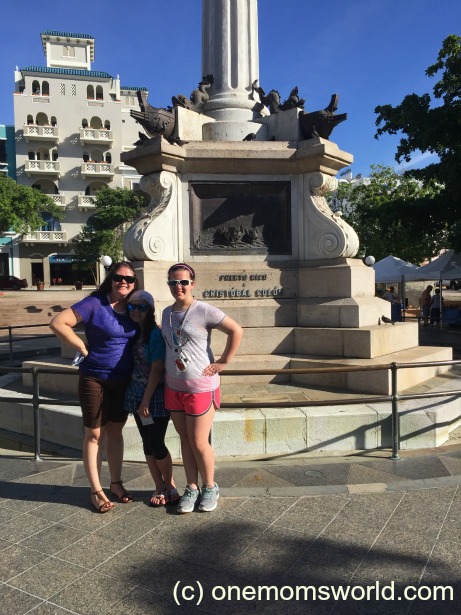 The monument of Christopher Columbus depicts him holding a flag in his left hand and a globe in the right.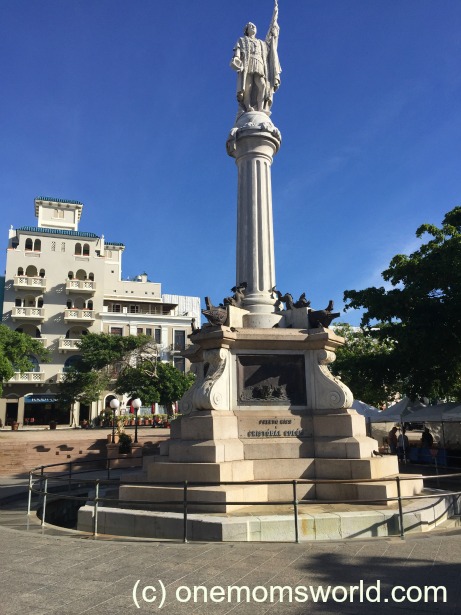 After spending a great amount of time exploring Old Fort, we decided to walk through the downtown area. The roads are built with bricks. The architecture in this area was pure amazing. All the details on each building, it reminded you of indeed a Spanish town.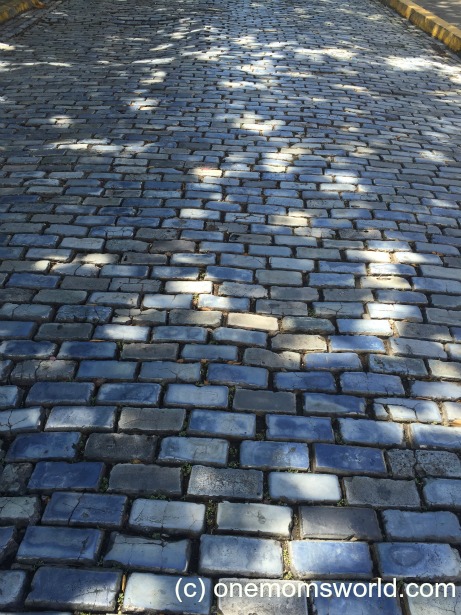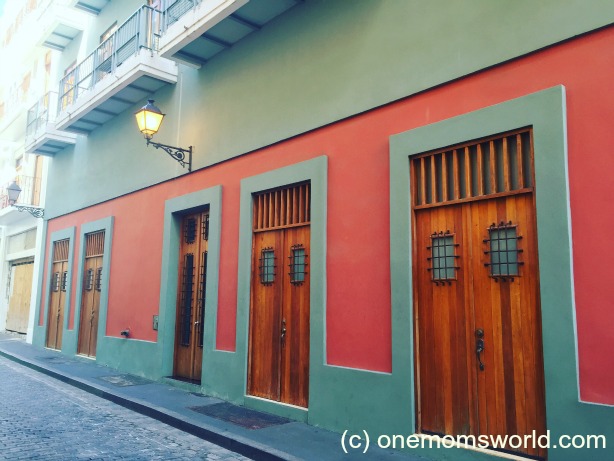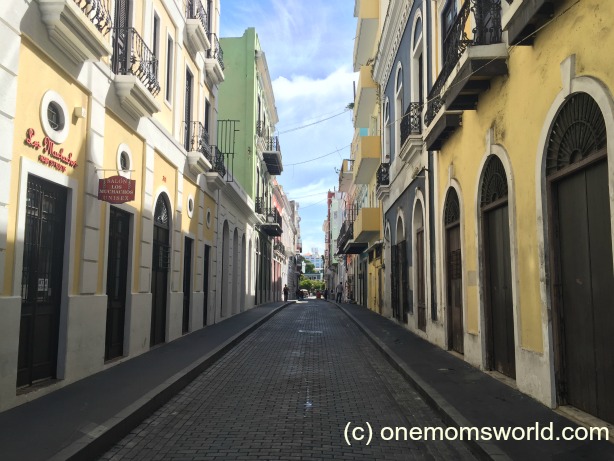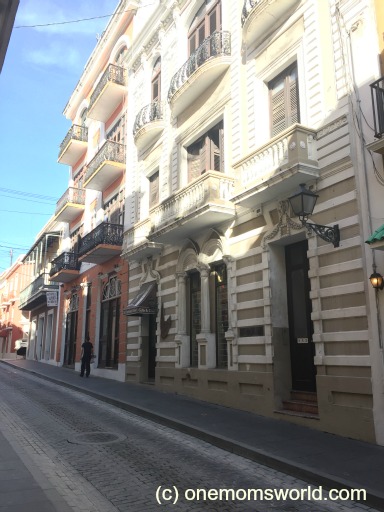 As we were walking, the heat was rising, so we took advantage of Starbucks. Hubby and I had been longing for a good cup of coffee, but decided with the heat we would enjoy frappuccino's. Little Sis was very happy to enjoy a Starbucks Frappuccino on her birthday.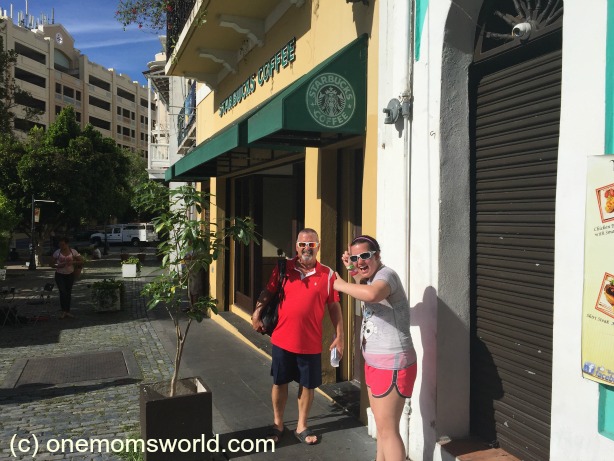 She shares a birthday with my oldest brother. We took the time with free wifi to do a little video for him. If you keep your receipt at this Starbucks, you are allowed free wifi for three hours. Score! You will not want to sit three hours in Starbucks at this beautiful port, but the option is there if you need to take the time to catch up with family at home or emails.
After having great family time in the city, it was unfortunately time to head back to the ship.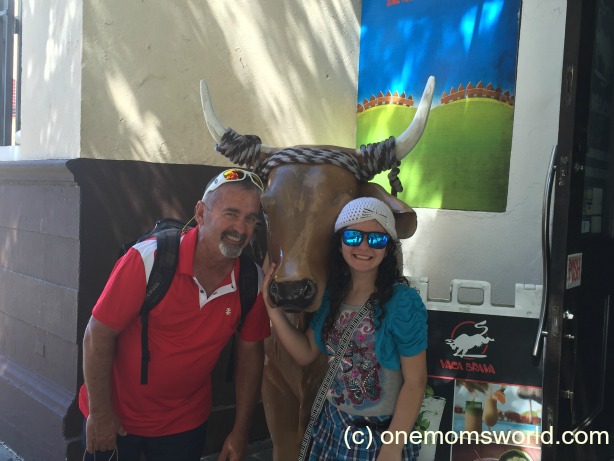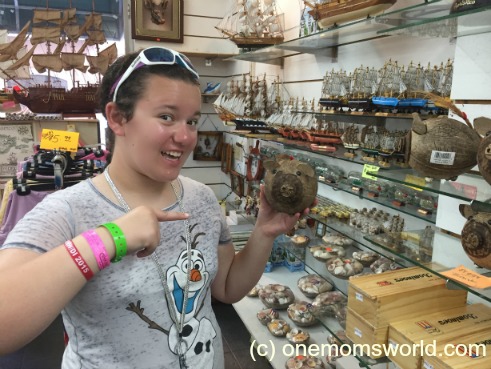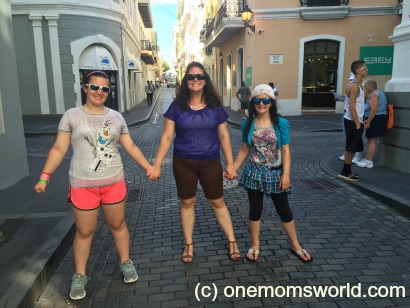 Everyone had to be back on the ship by 1:30 pm. It was hard to say good bye to this beautiful port.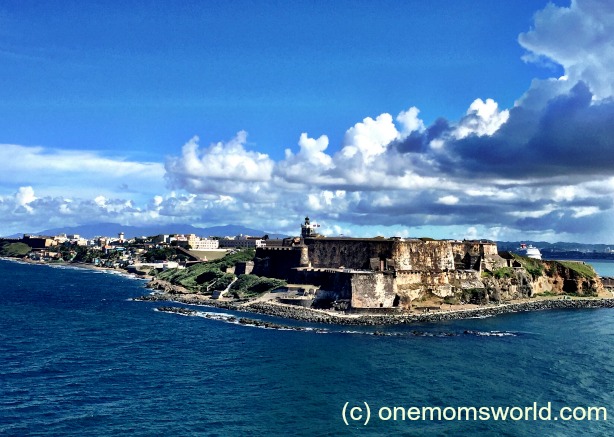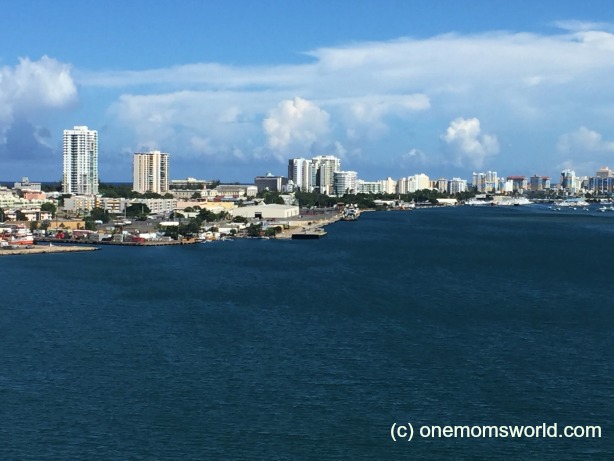 Isn't it a breathtaking island? The positive is that there was much fun to be had back on the boat. After enjoying some time in the water park, we headed back to our cabin. It was formal night at dinner so this called for the Spink family to get all fancy once again.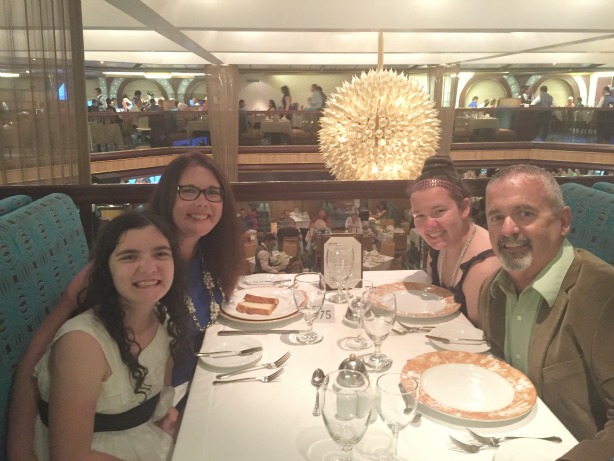 Seafood was the appetizers of choice for us at dinner.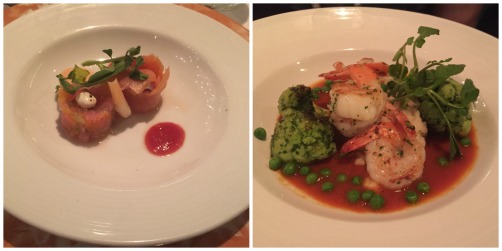 On select nights, your waiters will entertain you with dance and song.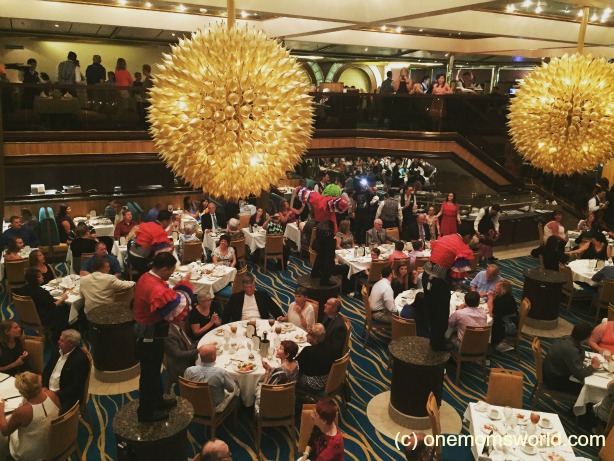 It was so much fun to see the guests enjoying the evening with the waiters that treated us so great during our entire trip.
You can see why we enjoyed the waiters right? We will never forget Wilfredo, Putra, and Wiguana. They made Sissy's birthday by surprising her with a Mickey Mouse chocolate melting cake, and made her statue of liberty. It will be a birthday she will remember forever.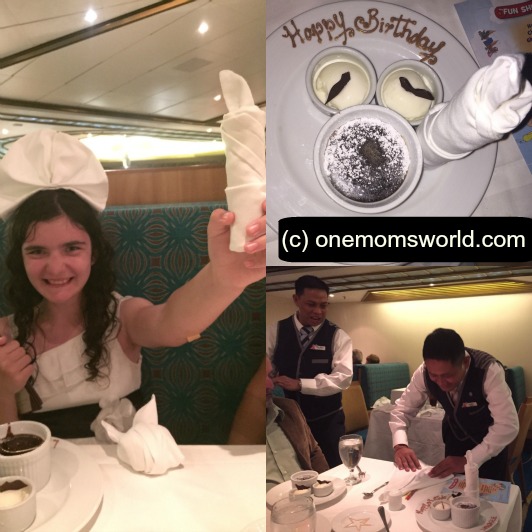 The night was capped off with a show by the Playlist Performers. The theme was 70s night! The crowd was very lively for this show. There was singing, laughing, and lots of smiling. What an awesome day!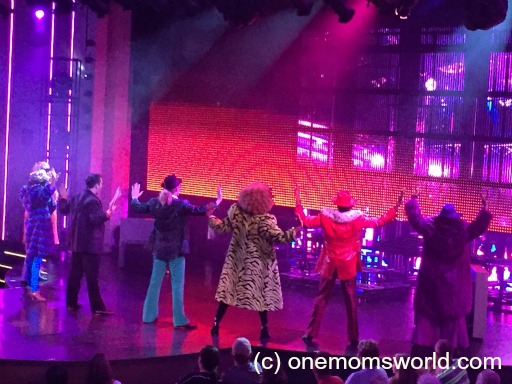 The family was greeted with a towel animal and a birthday card for Sissy. Our hearts were full as we laid our heads on our pillow.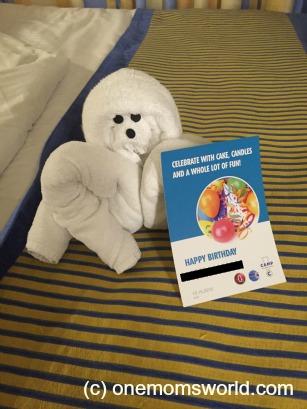 Our last port of call is next, Grand Turk!
Don't miss our other days on the Carnival Sunshine!
Day 6