Food ingredients is a hot topic in our household. L cannot eat food and then I have a dairy and gluten allergies. Ever since L was diagnosed with eosinophilic esophagitis, we all changed the way we eat. We try very hard to only eat all natural foods. I was so excited to find this paleo pancake mix at Costco.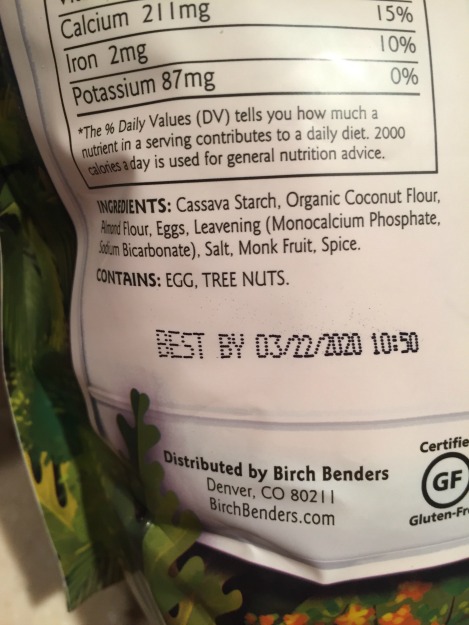 The best part? You only have to add water! I did add fresh blueberries because I love blueberry pancakes. This mix is non-GMO, no added sugar, and of course gluten, dairy, and grain free!
My husband is my worst critic when it comes to new foods. As I flipped the pancakes into his plate, I silently was hoping he would enjoy them.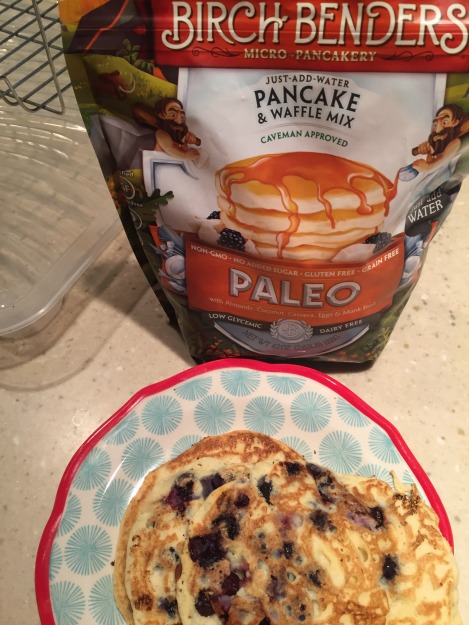 May I get a drumroll? My husband loved them and asked for seconds. It was M's turn to try them and she thought they were delicious. Finally, it was my turn. Friends, they were not dry. Score! It's hard sometimes with gluten-free recipes. I enjoyed every bite and I believe the fresh blueberries made the pancakes even more delicious.
I highly recommend putting this good for you food in your tummy.
By the way – this is not a sponsored post.