Coming off a high from last week's trip to San Diego. As we touched down on NC soil late Sunday night, M wrapped her arms around me and said:
"Mommy, I am so glad we got to go with you. That was the best trip."
I am crying again just as I write the quote out. I went back and forth to decide if it would be the right decision to take the girls with me out to San Diego for the BlogHer Conference. Ultimately, it came down to the decision that I really needed them there for my sanity. I love to travel as a family and actually addicted now to seeing new places, my decision did not fail me. We had such a wonderful time.
Did you see?
and there were more visits to the San Diego Zoo and the USS Midway Battleship that will be coming to you this week. So with all the super fun family visits to all over San Diego, I did still have my conference to attend. During parts of the conference, I welcomed my family onto the Expo floor with me. I blog about my family, so what better way to see what interests my girls than to put them in the center of it all. The girls had an absolute blast engaging with the brands.
Playskool was rocking their world with the playdough. The theme had the girls creating fun beach scenes.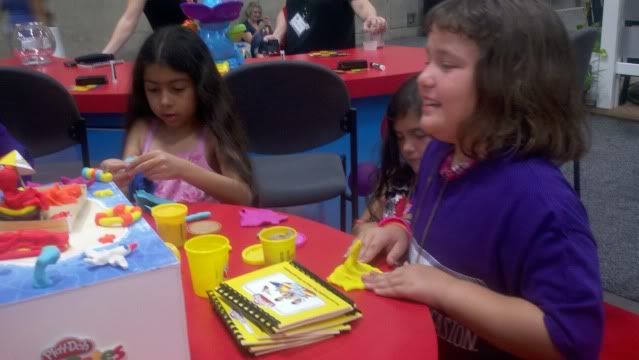 and also Sesame Street caught their eye and created huge smiles on L's face.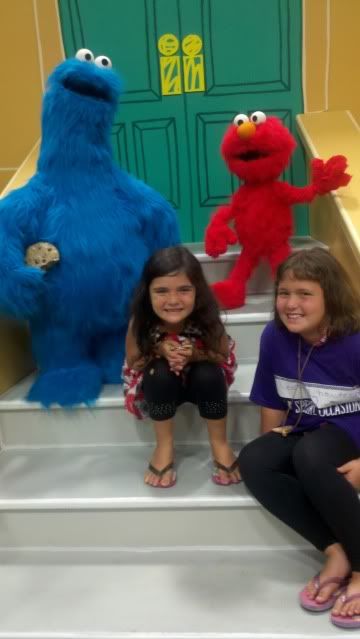 Hallmark who I love so much as a brand and this weekend just sealed the relationship. The engagement with my kids won my heart over for good.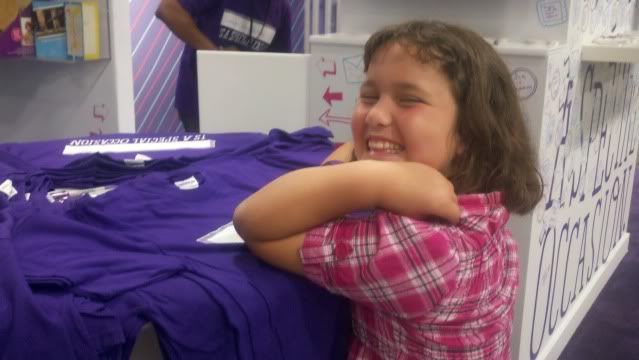 Scrubbing Bubbles knew how to win over a family's heart. I am so excited to test out their new bathroom cleaner. Can you say time saver for moms?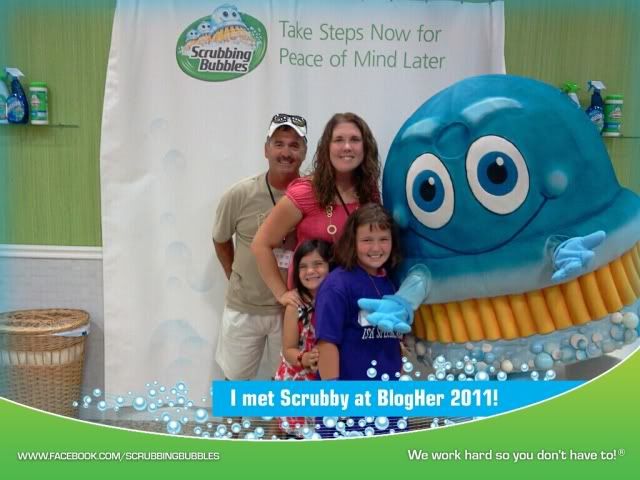 Perfect mid-day snack for the girls was found when we visited the Yo-Crunch Yogurt Booth. The yogurt was a hit with the girls and now I found a snack that will be perfect for their school lunches.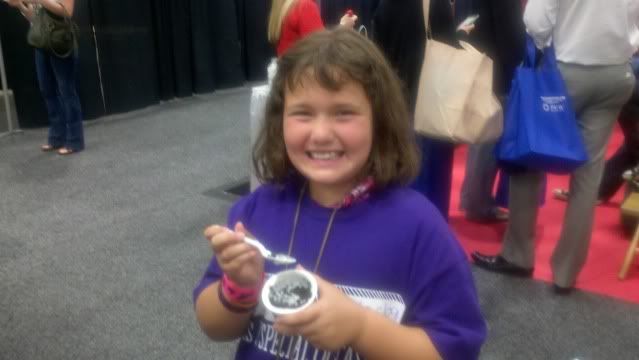 With a geek such as their mom, it would not be right if the girls did not test out the technology on the expo floor. We found the coolest game at the Discovery Bay Games booth. I had to literally pry my girls away from their booth. They were having that much fun with their new game DUO.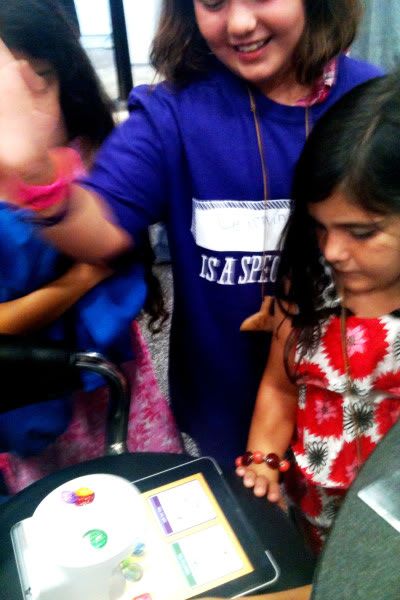 Then the Samsung 10.1 Galaxy Tablet peeked M's curiousity, that she had to take a seat at the Samsung booth. She was loving her a game of Angry Birds on such a big screen (compared to mommy's 4.3 screen on the Droid).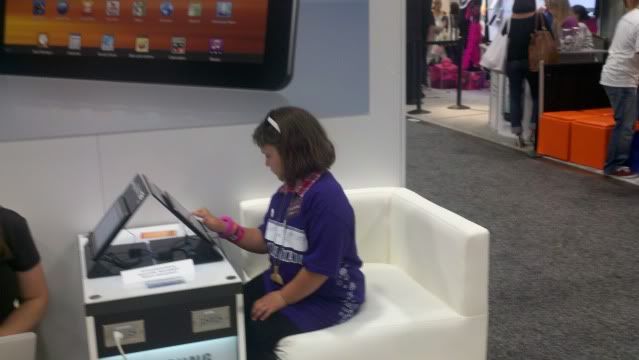 L spotted the banana walking around the Dole fruit booth and just had to catch up with the banana. She couldn't believe there was a walking banana. Too fun!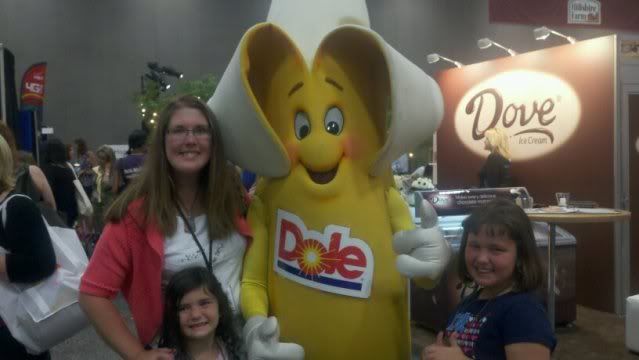 Having the kids there made this BlogHer such a different direction but a positive direction. Seeing the girls reaction to products and engaging with the brands made me smile so much. I am so glad I made the decision to take them. Sweet and magical memories that the girls will remember for a lifetime.