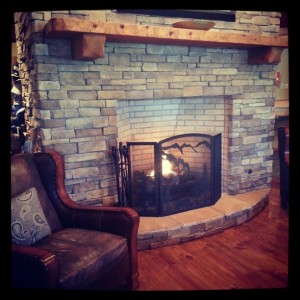 What word comes to mind when you look at this picture? Cozy is the word that comes to my mind. The picture is very inviting. This happens to be the entrance at the Holiday Inn Club Vacations Gatlinburg. We had the pleasure of visiting this beautiful and cozy property last month. Once we walked through the doors, we knew that we were going to love this place. Many people may think when they see the name that this property is only for vacation owners. Vacation owners do indeed own some of the villas on property but the other villas are rented out on a nightly basis. Grab you a cup of coffee or an iced tea and get cozy on your couch. I have a few things to say to you today.
The two-bedroom villa was really just like a home away from home. With just over 1100 square feet of space, you are not feeling claustrophobic at all.
As soon as you walk into the main bedroom which includes a king-sized bed with a hot tub, you will immediately want to just drop all your luggage and head straight into the hot tub. Can you guess what we did the first day? Time can just pause still and all your worries/stress be gone for a few. Priceless!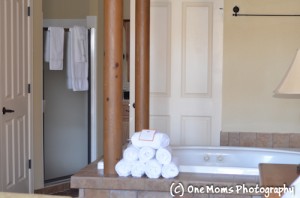 The other bedroom is very nice as well as it includes a spacious room with a queen-sized bed along with a full-sized bed. It has it's own bathroom to the side and includes a flat screen television. You have the size of a regular hotel room in just one of the bedrooms. Sweet!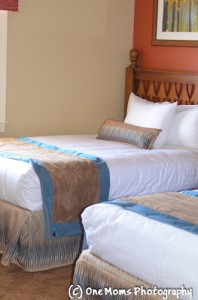 The villa comes complete with a full-sized kitchen that includes a dishwasher and a washer and dryer. How many times have you been on vacation and wish you had a washer/dryer in your room? Accidents happen. It is a fact with children. We put the washer/dryer to test the first time. It was so great to have no worries about carrying dirty clothes with you throughout the entire trip. The kitchen comes stocked with all the cooking pans and dinnerware that you could even think about needing.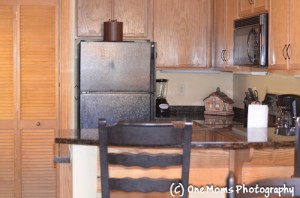 As you can tell from my pictures and the video, this villa could very easily fit more than one family. If you went with another family, it would be better cost effective than a hotel easily. We went during March and the villa was only $189 a night. You can do your own cooking, your own was and not have to worry about finding somewhere to eat each meal. Also, you just feel so much more comfortable with all the space to relax after a busy day enjoying the Smoky Mountains.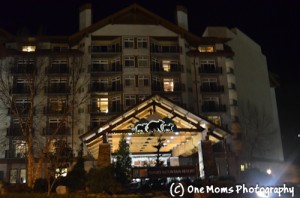 We cannot wait to go back to visit and also visit the other Holiday Inn Club Vacations. Until next time….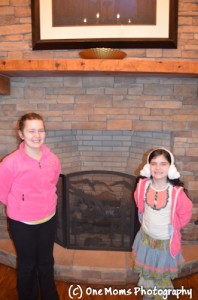 Disclosure: My trip was sponsored by Holiday Inn Club Vacations, who provided a two-night stay, expense credit and attraction tickets. This post is solely my opinion and based on my experience without outside influence.